Animation to action: Studios partner to fight child marriage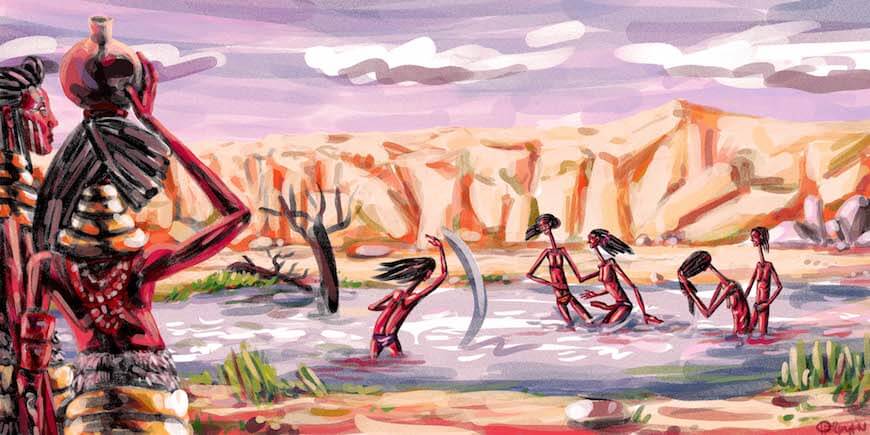 Tags: News Animation Film Harmony Customer Story Storytelling
As women's rights crackle across the Western zeitgeist thanks to television series like "The Handmaid's Tale" or this year's Women's March events, child marriage remains decidedly silent in discussions. Yet in the developing world, one in three girls are married before they turn 18 — representing 700 million women alive today, according to global organization Girls Not Brides. One South African studio hopes to shed light on this plight through animation.
"Mumue" is the vision of South African animation producer and Zeropoint Studios founder Wendy Spinks. In collaboration with writer Clea Mallinson and artist Su Opperman, the upcoming 15-minute short film is an original futuristic, female-driven myth that harmonizes the magical and moral. It follows the eponymous Mumue, a 13-year-old girl from an African desert tribe who is to be married after a traditional fire coming-of-age ceremony and sent away from everything —and everyone— she has ever known.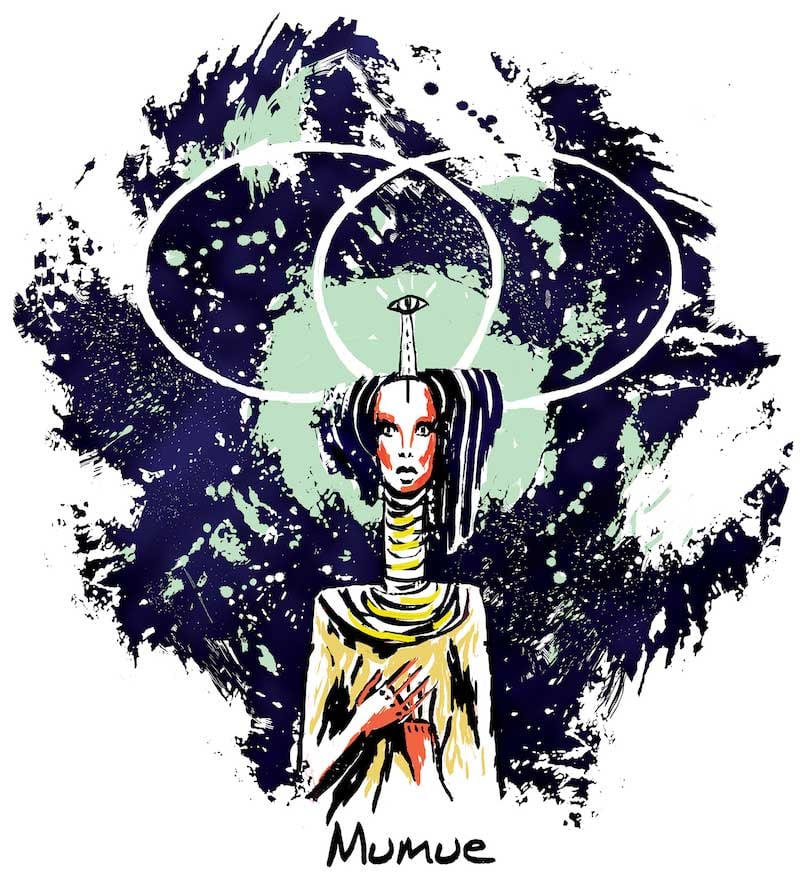 Source: Zeropoint Studios.
Unable to bear leaving her family, particularly her sick mother, she rebels against the marriage ceremony and runs away into the desert. There, under the guidance of a mystical aardvark, she discovers her spiritual, psychic connection to the unseen energies that surround her. Tapping into this unique gift, she overcomes her fears of rejection and brings change by challenging the patriarchal status quo of her people. In doing so, she actualizes into the "bringer of light" and creates a ripple effect that rebalances the feminine across the planet.
"Mumue has embraced the powers she discovered in herself and makes a final choice to be free. In doing so, she shows the tribes the error of their ways through her bravery," says co-writer Clea Mallinson.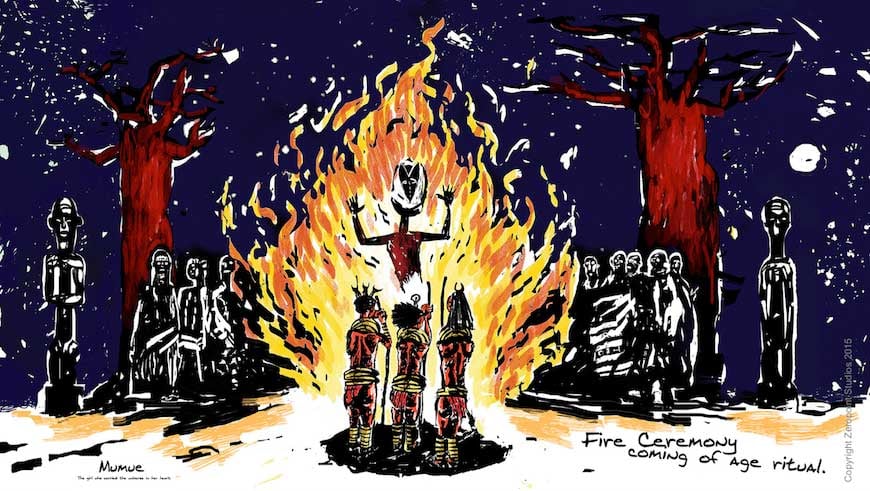 Source: Zeropoint Studios.
Spinks continues, "Mumue is the bridge to a world where freedom of choice is a birthright. By going on this journey, I truly hope 'Mumue' will help to unlock a future where girls are girls, and gender equality and unity are a way of being."
While "Mumue" may approach child marriage in a magical manner, it is a very real problem that disproportionately impacts girls and negatively affects their health, education and long-term potential. According to the International Center for Research on Women (ICRW), the associated risks include violence, food insecurity and other adverse health outcomes like pregnancy complications or sexually transmitted diseases. These girls are silenced by their situation — a wrong Spinks intrinsically felt must be righted.
After a near-fatal accident at 26 in which she broke her neck and almost lost her ability to speak, Spinks reevaluated her life. "I had experienced something else, somewhere else. I knew there was so much I had no idea about and found myself challenging my limited understanding of the laws of the universe and how they related to me, religion, science and the greater purpose. Everything suddenly felt connected and I wanted to understand how."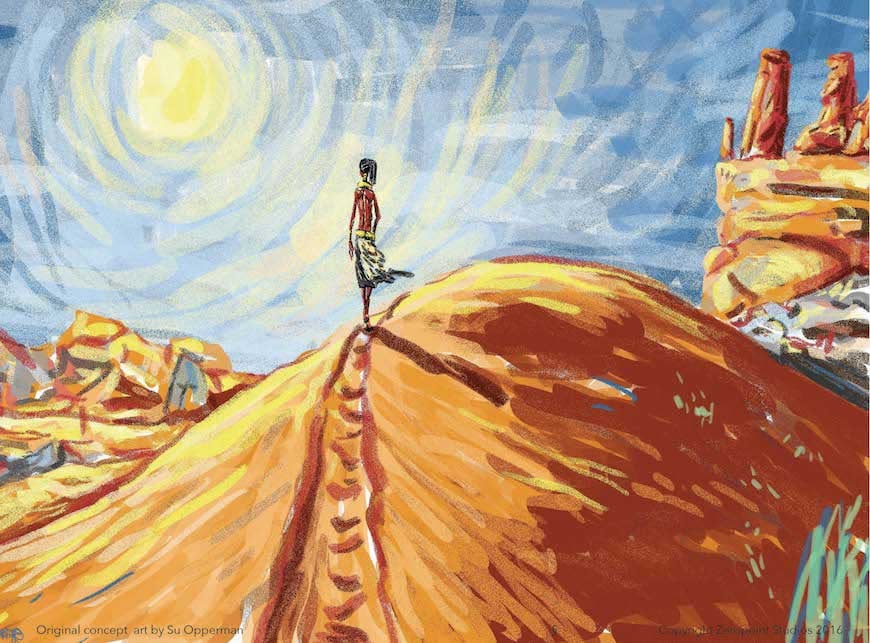 Source: Zeropoint Studios.
Spinks' life's mission became to give a voice to the voiceless through creative expression. She left a lucrative fashion career in London and returned to her native South Africa to start a new journey in animation. To date, "Mumue" is the greatest realization of her raison d'être.
"I would love to get 'Mumue' on the festival circuit — for it to be an inspiration and drive awareness about child marriage around the world," says Spinks. "I want to empower girls to make good choices, understand the importance of education and give them back their power."
At the moment, "Mumue" is still being shopped around to potential investors. When asked about its progress, Spinks tells Toon Boom, "Su Opperman's [concept art] has been the inspiration for the animation to come. Clea and I worked very hard to get the story, beat sheet and major turning points of the scene outlines ready for storyboarding. The next stage is going into storyboarding with Copernicus [Studios]."
Having met Spinks at an international animation market, Paul Rigg, president of Canada's Copernicus Studios, knew he had to work with her to help bring this important message to the world. "Mumue" felt like the perfect creative fit with the studio's style of high-quality traditional, hand-drawn 2D animation.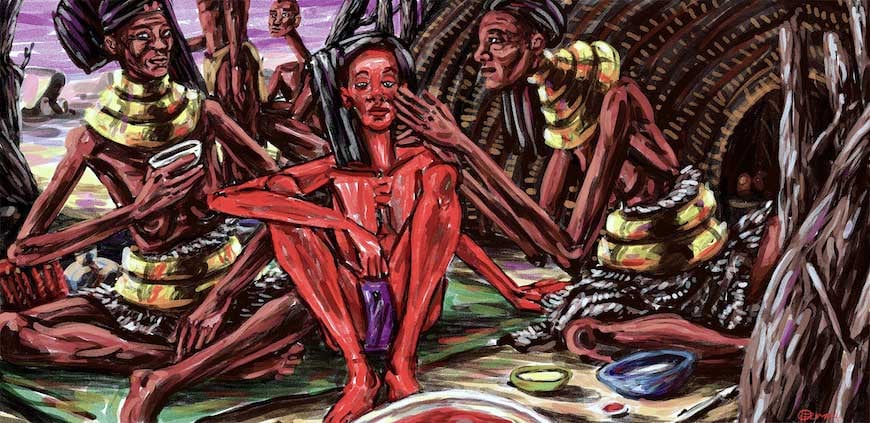 Source: Zeropoint Studios.
"We love the imagery of ['Mumue']. The feminist message is important to us; we have a good gender balance here," says Dylan Edwards, head of development at Copernicus Studios. "We want to not only be positive, but have a positive impact in the community and our employees. Part of our outlook is projects that have social value to them."
Copernicus is working on a PDF pitch package for "Mumue" including concept art, a description of characters and themes, and a written overview. Beyond that, it is also creating animatics to show a rough idea of the animation to prospective investors, potentially with temp audio and music.
"You want to convey to investors that you have a strong vision of the story you want to tell and that you're really enthusiastic about it to get them excited," says Edwards.
Though she does not have formal training in Toon Boom software herself, Spinks knew that it was the natural choice to bring "Mumue" to life: "I am quite excited by the updates we have seen in recent years in terms of textures and what you are able to do. We really want to keep the painted, fine art feel of Su's work and I think Toon Boom [software] will be key."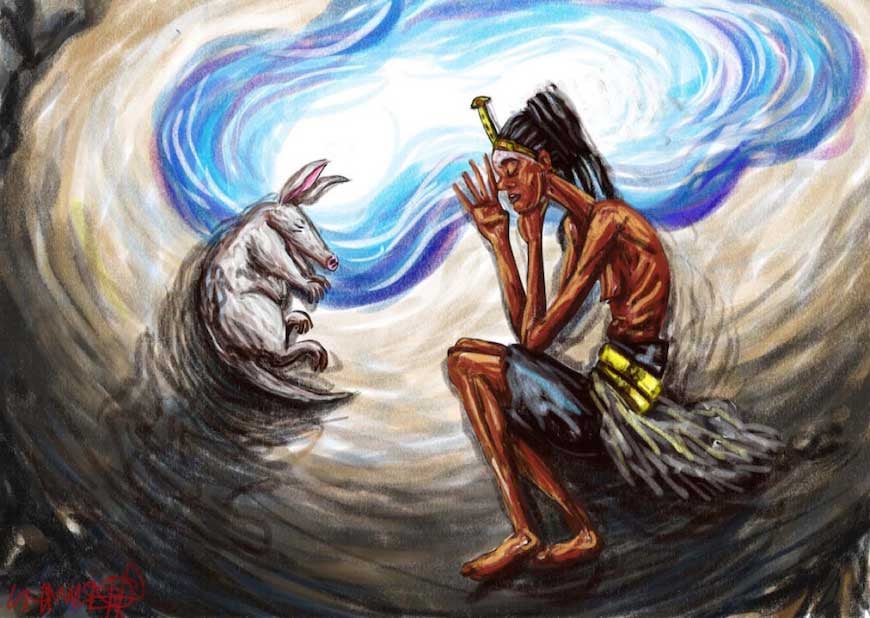 Source: Zeropoint Studios.
Fortunately, Copernicus Studios is already well versed in Toon Boom 2D animation software. As Edwards explains, "Currently, three of our four productions are using Toon Boom Harmony and it's got a lot of capabilities that will work well with 'Mumue'. Wendy has created a world that is very textured and has richness to it, and those things are easy to add in the Toon Boom environment."
Animations like "Mumue" play an integral in dynamically delivering social good messages to diverse audiences. This is essential when tackling pandemics like child marriage, that require global attention for global solutions. One can only hope that just like in the story, "Mumue" will have a ripple effect by challenging the status quo and create meaningful change.
What other social good causes do you think animation could have an impact on? Let us know in the comments below!