How Rick Knowles made himself a Toon Boom expert with the Learn Portal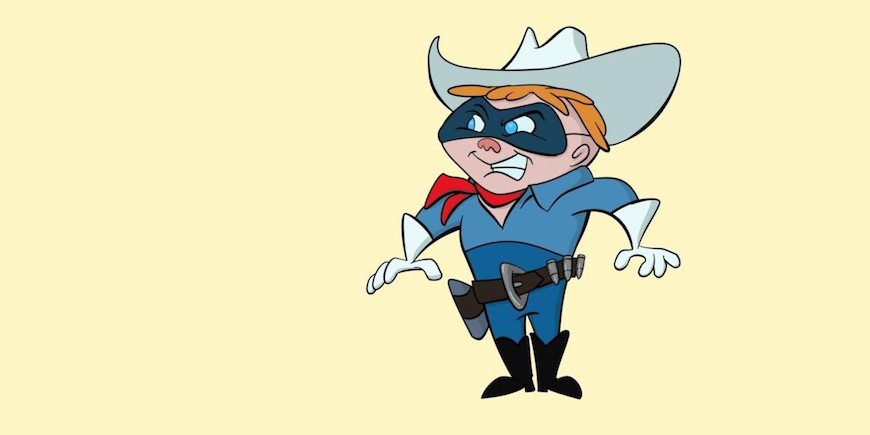 Tags: Animation Education Storyboarding Customer Story Tips and Tricks Hobbyist
The first thing you notice when speaking to Rick Knowles is how genuinely passionate he is about animation. That and the endearing Maritimes accent. Born and raised in Atlantic Canada, Knowles is a freelance animator and instructor at New Brunswick Community College (NBCC). He also happens to be one of the top 10 users of the Toon Boom Learn Portal.
Where there's a skill, there's a way — and that is the Learn Portal. The free online resource teaches the latest cutting-edge techniques and tools in Toon Boom's globally leading, industry-standard 2D animation software: Storyboard Pro and Harmony.
Divided into specific learning journeys, users complete a series of modules in order to earn points and badges that validate their achievements. These are designed to not only help animators of all levels future-proof their skills, but also to pave the way for Toon Boom certification, which can improve employment opportunities and salaries.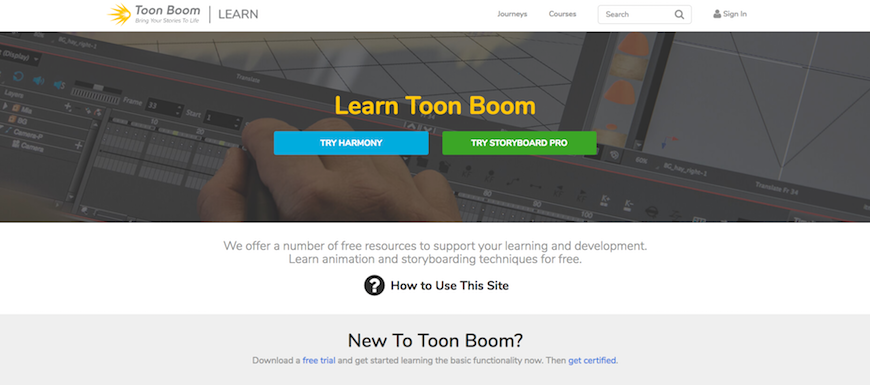 Source: Toon Boom.
To date, Knowles has earned an astounding 18 badges and 14,680 points — and he isn't stopping any time soon. In fact, he just became Toon Boom certified. Our team spoke with Knowles about how he discovered the Toon Boom Learn Portal, his self-described addiction to it and the benefits he has seen from the future-proofed skills it has helped him develop.
Hi Rick. Can you tell us a little bit about yourself and your career in animation?
RK: I've always loved to draw and am fortunate to have had a very unique career in animation. When I studied animation in college, we may have been one of the last classes to shoot our drawings onto actual 16mm film. I went on to Walt Disney; my first production was Beauty and the Beast: The Enchanted Christmas. I also worked at other studios on Saturday morning cartoons and freelanced on some animated commercials.
Now that you're an instructor at NBCC, what kind of animation do you teach?
RK: I love teaching animation and have been doing it for over 16 years. I'm currently overseeing tradigital animation and we are using Harmony and Storyboard Pro. Toon Boom has a pipeline that meets all of our needs — it is the best fit in all areas of production.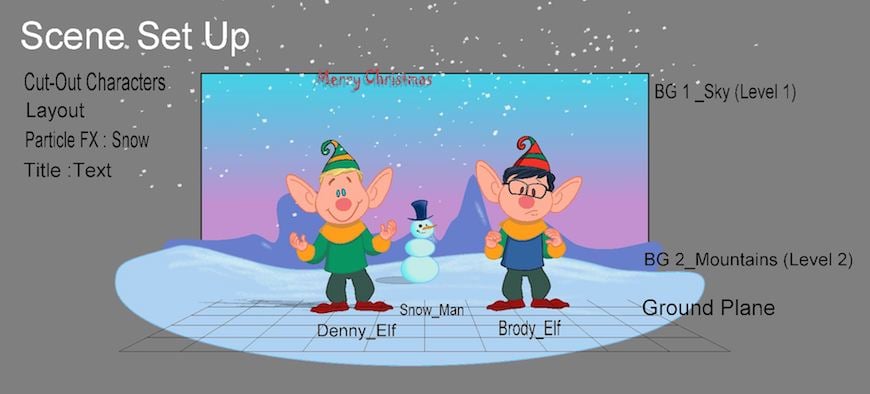 Source: Rick Knowles.
We start our students out traditionally, building a foundation of drawing and animation skills on paper. Toon Boom has some amazing drawing tools, and making the transition from paper to paperless using Harmony is much more natural due to the line quality of both vector and bitmap brushes. Unlike other programs, very little effort is needed to manipulate the look of the line. It's obvious to me that Toon Boom was designed by a team of animators.
And where did you learn to use Toon Boom yourself?
RK: While at the Ottawa International Animation Festival a few years ago, I ran into some friends from Big Jump Animation. They invited me for a tour of their studio and I was blown away! They were using Toon Boom and I quickly realized that I was in danger of becoming a dinosaur, so I set out to change that. I am very lucky NBCC encourages and supports professional development — they provided the tools that allowed me to begin self-training.
Is self-training how you discovered the Toon Boom Learn Portal?
RK: I check the Toon Boom website on a regular basis; when I came across the Learn Portal, I thought that I would give it a try. I became a bit of an addict, it was super helpful! There are many useful tutorials put together by some talented folks, plus accessible instructions for all areas of Toon Boom Harmony and Storyboard Pro.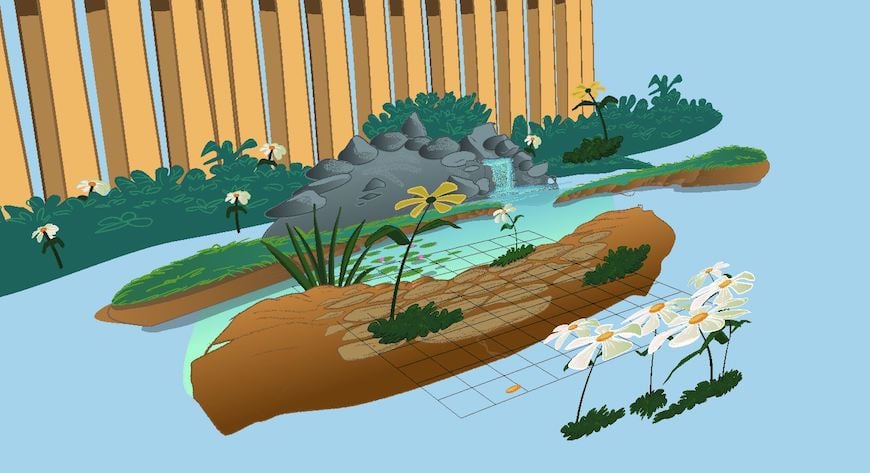 Source: Rick Knowles.
What has been your favourite or most surprising journey so far on the Learn Portal?
RK: That's a tough one. For favourites, rigging and animating cut-out characters — can I say both? As for surprises, the lip sync detection feature was one of many although the multiplane camera features and perspective view are pretty amazing too.
You've completed an incredible 18 badges. How long does it take you to finish one?
RK: It takes a few days on average to earn a badge, though it's tough to gauge. Some of the advanced badges take a lot longer. I enjoyed going through some of those because it was fun get quizzed!
What specific animation skills did you develop the most along the way?
RK: Cut-out character rigging and animation. This method of animating and the techniques needed to properly rig a character were unfamiliar to me, having more of a background in hand-drawn animation. I am quite comfortable now, but will certainly continue to practice [on the Learn Portal].
Considering your background is in hand-drawn, do you feel like the Learn Portal helped future-proof your animation skills?
RK: Absolutely. As professionals, we struggle individually to keep up with changes in the industry, but as educators and instructors we need to stay a step ahead. I am very confident Toon Boom is the best [animation program], not only for the software itself, but also because of the amazing support that comes with it — from the learning portal to the community the company seems committed to building.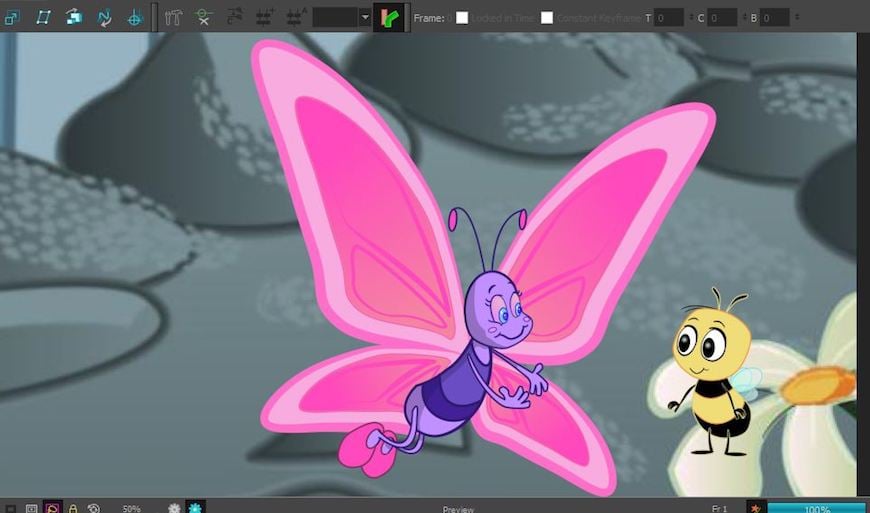 Source: Rick Knowles.
Now that you have developed these future-proofed skills, are there any key learnings that you apply in your day-to-day animation?
RK: I use the drawing and animation tools the most in demos, but I also use multiple sets of tools depending on the class. Toon Boom has a great set of offerings specific to the job at hand. It's a good idea to organize your workspace and have the ones you need set up.
Have you incorporated the Toon Boom Learn Portal into your classroom?
RK: I am planning to incorporate the Learn Portal into the classroom, but like any tool or textbook I would recommend, I first needed to become familiar with it myself. I'll start by introducing the Learn Portal and encouraging students to log into the Toon Boom website and help guide them to modules relevant to specific lessons.
Has the Learn Portal helped you with any personal or professional projects?
RK: Harmony is my one-stop shop. It's great for doing animation demos in the classroom and just about everything. I'm currently using it to illustrate an educational children's book. The Learn Portal has helped me get comfortable with all of Harmony's features.
Would you recommend the Learn Portal to another animator?
RK: In my opinion, the best way to learn Toon Boom is to first decide which tools you need for the task at hand. For example, if you are animating traditionally, you will not need all of the rigging tools. Customize your workspace and get comfortable with just the sets of tools that you need before adding new ones. The Learn Portal has some very well organized and useful tutorials that will certainly help with any route you decide to take.
What is your favourite Toon Boom Learn Portal Journey? Let us know in the comments below!
This is the first article in a two-part series on top 10 Toon Boom Learn Portal user Rick Knowles. To see the second piece, please read: "Why Rick Knowles went from the Learn Portal to Toon Boom certification".
Banner image source: Rick Knowles.