Online Legal Issues for Animators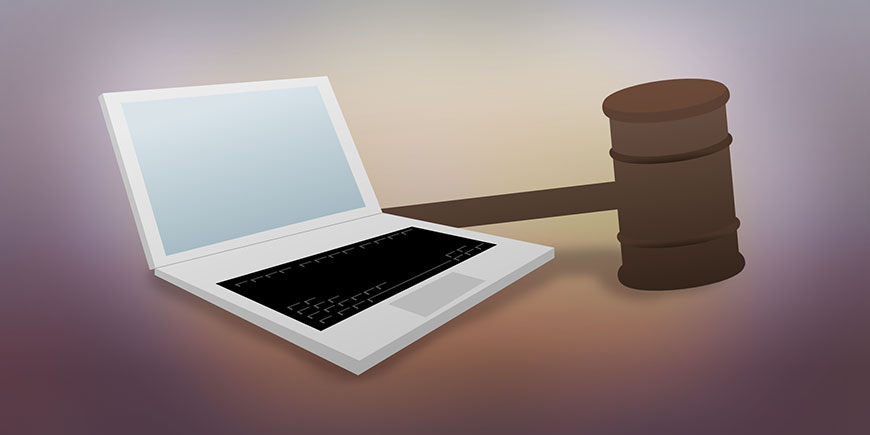 Tags: Storyboard Pro Animation Harmony How To
In today's animation world, developing great characters and a super story line are not enough. You have to let others know about them. Without big marketing budgets (sometimes without a budget at all) independent animators are constantly looking for creative and effective ways to gain exposure and recognition for their art. The web, and specifically social media, is constantly being touted as the magic bullet. But before you bite, here are a few things to keep in mind, so that whatever you publish online is protected.
Website
This is the foremost online tool for any entity, but especially for animators. Your website can showcase your characters and your brand (from the domain name and URL) which can be tied to a trademark and audiovisual content, and protected by copyright. For a more in-depth discussion about copyrights and trademarks, refer to my previous articles in Toon Boom NEWS, Spring and Fall 2012 editions.

Make sure to put a copyright notice on your website home page.

If you collect data from visitors (even for an email subscription through a service like Mail Chimp) make sure to post a Privacy Policy on how you will use that data.

Put a disclaimer about all content being original or being used with permission of the original owner.

If you allow for comments, put up community guidelines, and reserve the right to moderate and delete offensive posts, etc.
Blog
Blogs are becoming an integral and important part of online marketing. Blogs help highlight expertise and projects in an informal and easy-to-read manner. They're also short, so they don't take much time to create.

The blog should be part of your website, not separate from it.

Have something worthwhile to contribute to the ongoing conversation of animation.

Be careful not to defame someone (make a false statement). Do your research before making an accusation, or even repeat one, from another source.

Do not cut and paste from another website or blog into your own. You may be able to use short excerpts in reviewing other animator's work, but do not take images without permission.

Be careful not to use photographs of individuals who may be seen as endorsing you if you don't have their permission, as you may be violating their publicity rights.
Social Media
Twitter, Facebook, YouTube, Vimeo, Instagram, Pinterest and others. Each of these social media platforms have specific Terms of Service (TOS) and Terms of Use (TOU) as to what you`re allowed to post and what they`re allowed to do with what you post.

The content and all intellectual property rights in the content belong to the user who posted it or the user has acquired all the rights necessary to post it.

The user who posted the content is liable for any intellectual property infringements, including copyright, trademark and publicity right violations.

The user grants to the social media platform a non-exclusive, worldwide license to use the content posted for improving the site, to market the site and its services, and/or to sub-license to affiliates and partners of the site.

Remember, social media is public, permanent and powerful.

Create a Google Alert on your name and characters. This will keep you aware of anything that is being said that relates to you and/or your work.
Crowdfunding
Funding animation projects is also a top priority. Artists are looking at sites, such as Kickstarter and Indiegogo as ways to raise funds. The recently passed JOBS Act, short for Jumpstart Our Business Startups, Title III section, is being looked upon as opening opportunities for crowdfunding, but you must still adhere to specific U.S. Securities and Exchange Commission (SEC) guidelines, including no solicitation of strangers.

Being online is essential, but so is protecting your work when you put it out there. Follow some of these basic rules and when in doubt, seek legal counsel.