Introducing Harmony 15: A Revolution in How You Create and Animate!
Tags: News Animation Film Television Education Harmony News and Opinion Advertising Content Marketing Hobbyist Games Featured
Toon Boom is starting a revolution in how artists like you unleash your creativity. Introducing Harmony 15.
Whether it's your first time or you've been a fan forever, our most powerful, flexible toolset ever will transform your inspiration and imagination into amazing 2D animation. Toon Boom software is used in over 75 percent of 2D content worldwide, making Harmony 15 the new gold standard solution for schools, studios and self-employed artists.
Harmony 15 is the first and only software to break down the barrier between vectors and bitmaps for a revolutionary and unique approach to drawing and painting. For those of you who swear by the sophisticated cut-out and rigging technology in Harmony Premium, you just got a big upgrade with new Master Controllers, new plug-ins and performance-enhancing controlled caching.
We've also levelled up our layout and compositing capabilities with Harmony 15, first-in-class guides and vanishing points, animatable mattes and masks, and node view improvements. This all amounts to massive increases in productivity, ROI and quality of creative content.
Discover Harmony 15's Breakthrough New Features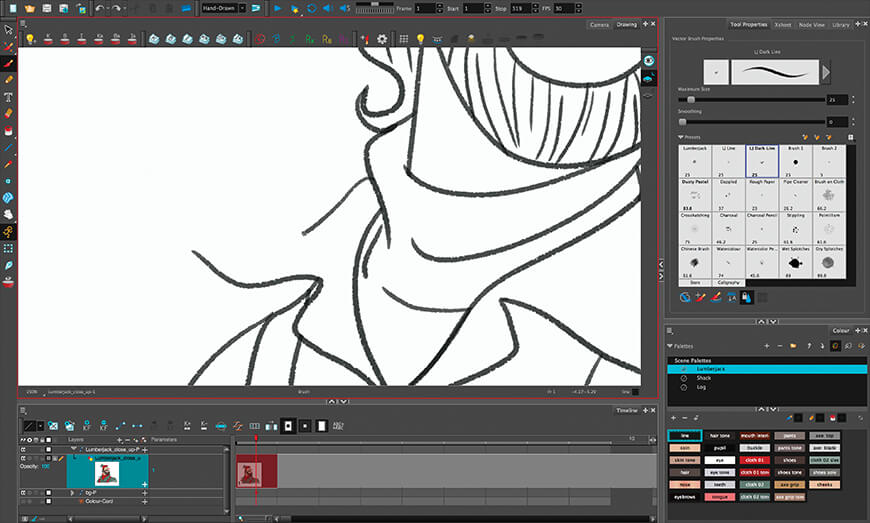 Drawing and Painting:
Textured Vector Brushes
Access unlimited expression with vector brushes that revolutionize art creation. An industry-shifting technology, these textured vectors let you select, recolour and even reshape raster-quality brush strokes so you can create, modify and clean up artwork faster than ever before — without compromising on your artistic quality or vision. (Only available in Harmony Premium and Harmony Advanced.)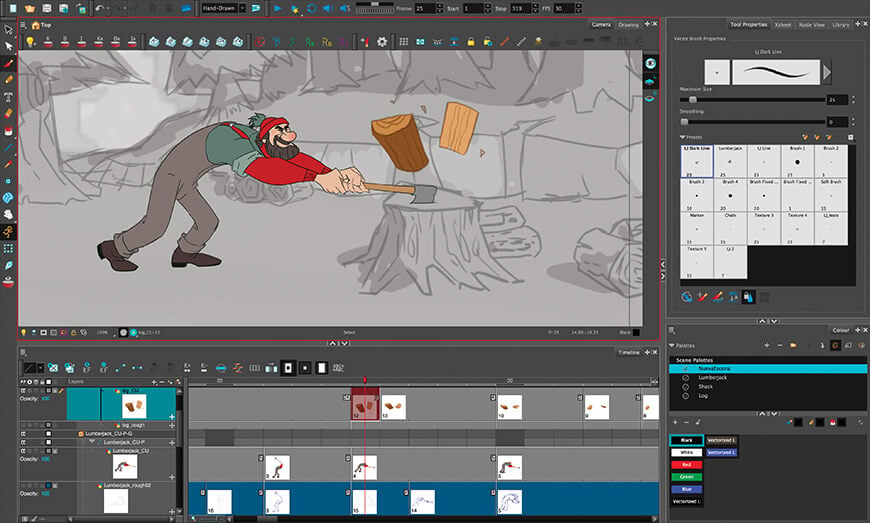 Drawing and Painting:
Thumbnails in Timeline
Visualize and build your scenes from start to finish. Easily zoom thumbnails, use handles to change drawing exposure duration and adjust the opacity of layers — all within the timeline.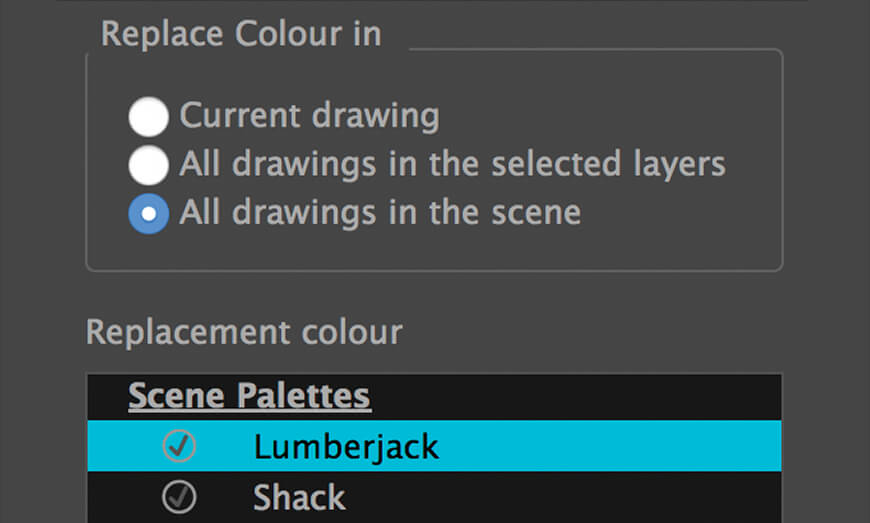 Drawing and Painting:
Recolour
When you've used the wrong colour on a character or the wrong colour palette, Harmony 15's recolouring tools can now solve the problem instantly. With a few clicks, remap a single colour for multiple drawings or change an entire colour palette with a built-in script.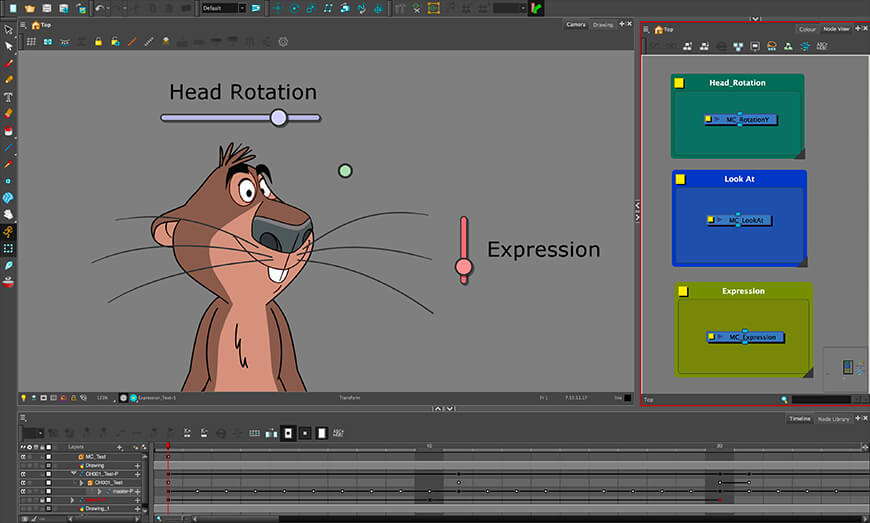 Cut-out Animation and Rigging:
Master Controllers
Skillfully handle complex rigs to speed up the animation phase with new Master Controllers. During the rigging phase, you can create a script for a single controller to animate multiple objects or script as many controllers as you need. Animators will love how easy it is to do turnarounds and other complex animations. (Only available in Harmony Premium.)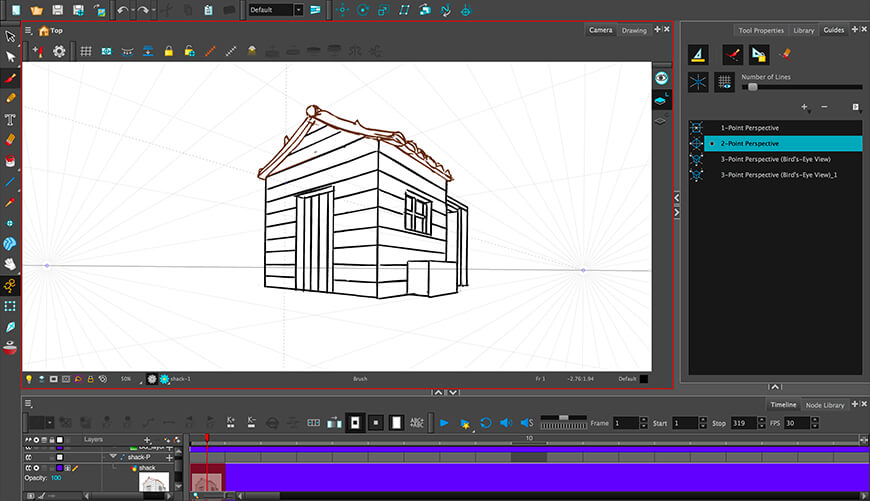 Scene Layout and Compositing:
Guides and Vanishing Points
Drawing tools snap to new guides and vanishing points so you can draw props and do background layout in the right perspective with more speed and less effort.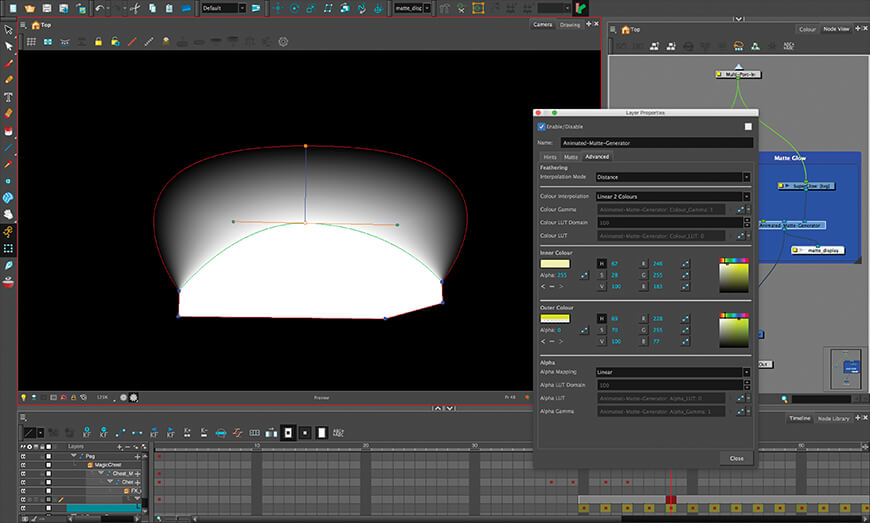 Scene Layout and Compositing:
Creating and Animating Mattes
You have more control over matte creation with autofill, automatic handle trimming and handle alignment for polyline and stroke tools — and you can now animate size, shape, feathering and opacity to complement effects and compositing. (Only available in Harmony Premium.)
Join the revolution!
There are even more features to fuel and facilitate your creativity. Harmony 15 is the most flexible and complete animation software for artists — EVER.
Try it for yourself here.
Explore our pricing options: from as low as $15USD per month to $375USD for a Perpetual Licence.
What Harmony 15 feature are you most excited about? Let us know in the comments below or @toonboom on social media with the hashtag #Harmony15.