Amelia Giller On How To Make It As A Fashion Animator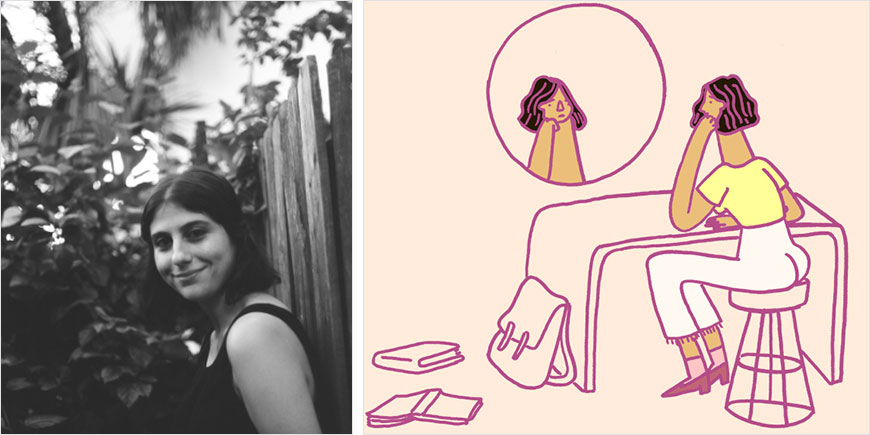 Tags: News Animation Trends Storytelling Advertising Content Marketing
In the world of fashion, a review containing the word "cartoonish" from a respected style scribe like Tim Blanks could slice a designer's reputation faster than a dressmaker's shears through silk. Yet, perhaps paradoxically, the industry has a long-standing relationship with animation.
As an early example, in 1915, Harry S. Palmer's "Keeping Up with the Joneses" animated shorts depicted a couple buying the most ostentatious styles of the day in a duel of clothing combat with their neighbours. By the 1950s, Walt Disney was working with legendary illustrators like husband-wife duo Marc and Alice Estes Davis to help him craft fashions in classics like "Cinderella" and "Sleeping Beauty".
In the digital age, the relationship between fashion and animation is undergoing a renewal — even a renaissance. But in an industry of seasonal, even momentary, trends, will it last? All signs point to yes for one simple reason: cut-throat competition. From fast fashion and online brands squeezing every last drop out of the market to traditional print publications struggling to stay afloat, the industry has never felt more Darwinian.
Animation is a cost-effective, visually appealing, whimsical way to emotionally engage the eyes and ears of consumers, particularly in digital spheres like social media and YouTube. Capitalizing on Millennial nostalgia, the Powerpuff Girls x Fyodor Golan collaboration premiered at London Fashion Week in February. UK retailer Selfridges also spearheaded its sustainable fashion campaign "Material World" with an animated short. On the publication side, mega-blog "Refinery29" has made digital animations and illustrations an integral —and now iconic— part of their brand.
One of the animators "Refinery29" frequently works with is Amelia Giller. The LA-based creative has also enviably partnered with "Teen Vogue", Nickelodeon and Ideo. (Yes, we're jealous too.) Toon Boom chatted with Amelia Giller about how she she made a name and career for herself as an animator in fashion — and how others can follow in her footsteps.
Hey Amelia. How did you go from animation grad student to fashion world darling?
AG: Hi! It's so funny to think of myself that way. I have always wanted to do both fashion design and animation. Before I attended the Division of Animation and Digital Art at USC for my MFA, I was already working in both fields in Texas. I was animating for clients like the Austin Film Festival, but also worked as a designer at Verb Products, an Austin-based haircare line.
At USC, things began to click and my animation work became more fashion-centric. I think it all came together when "Teen Vogue" reached out to me in 2016 to collaborate on a few different projects.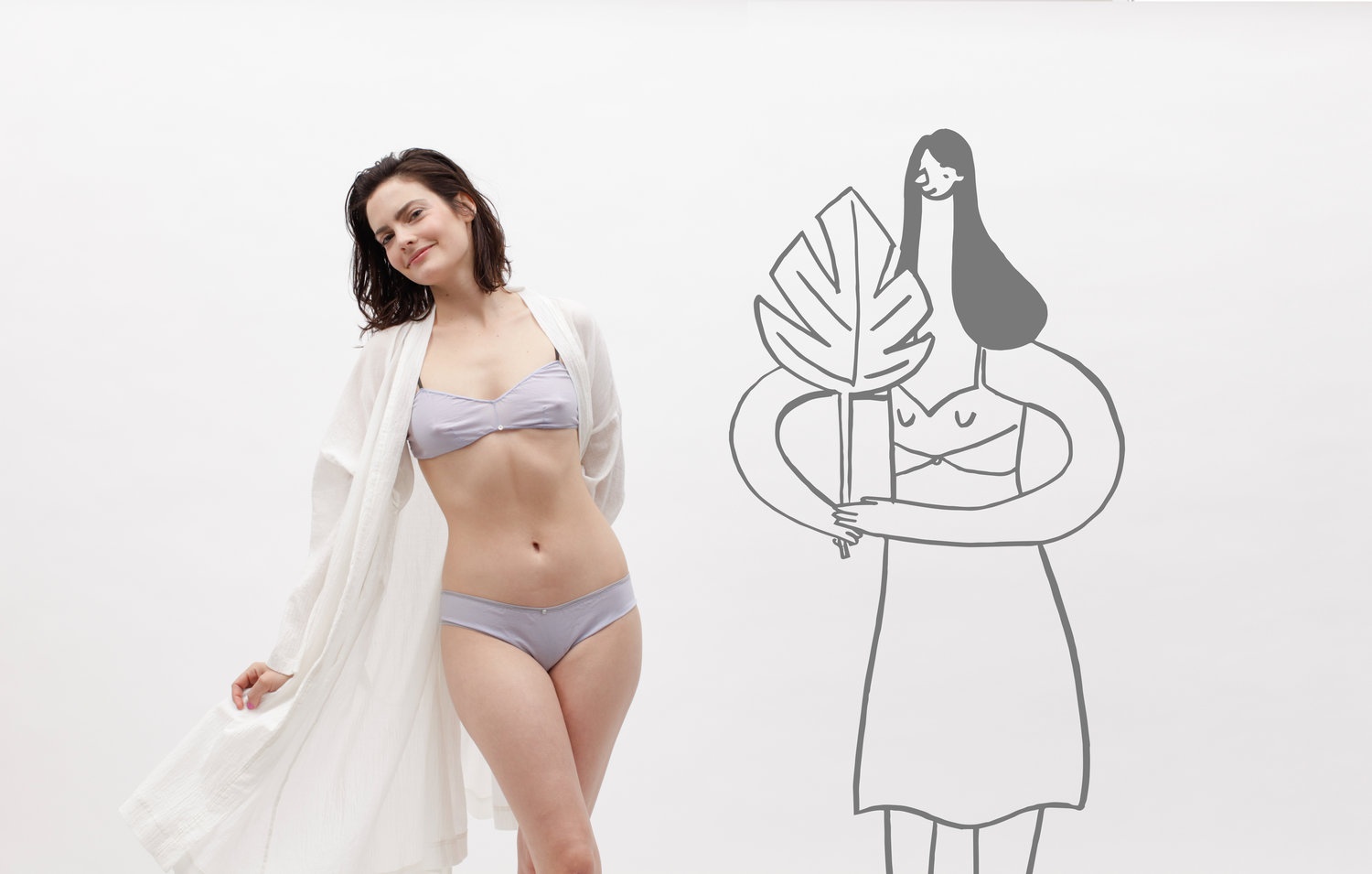 Source: Amelia Giller.
Do you think there are many opportunities for animators who want to work in fashion?
AG: The animation world is constantly evolving and I'm so happy there are more opportunities and audiences beyond the traditional TV/film format. There are more spaces than ever for those of us wanting to work in both animation and fashion. Companies and publications are beginning to want branded content with animation front and centre!
Speaking from my personal experience, brands and designers are reaching out through GIFs, animated videos and fun illustrations. I had a really exciting project with Botanica Workshop where I drew women, animals and plants over the photos from their AW2016 lookbook. It was especially fun because I got to be present for a lot of the process.
I also had the opportunity to work with "Teen Vogue" and Dove to create a series of GIFs about natural hair. That project was so cool because it involved type design, character animation and badass teen girls! I had to think to myself what teens are wearing today — specifically, how they are wearing their hair. It was so fun.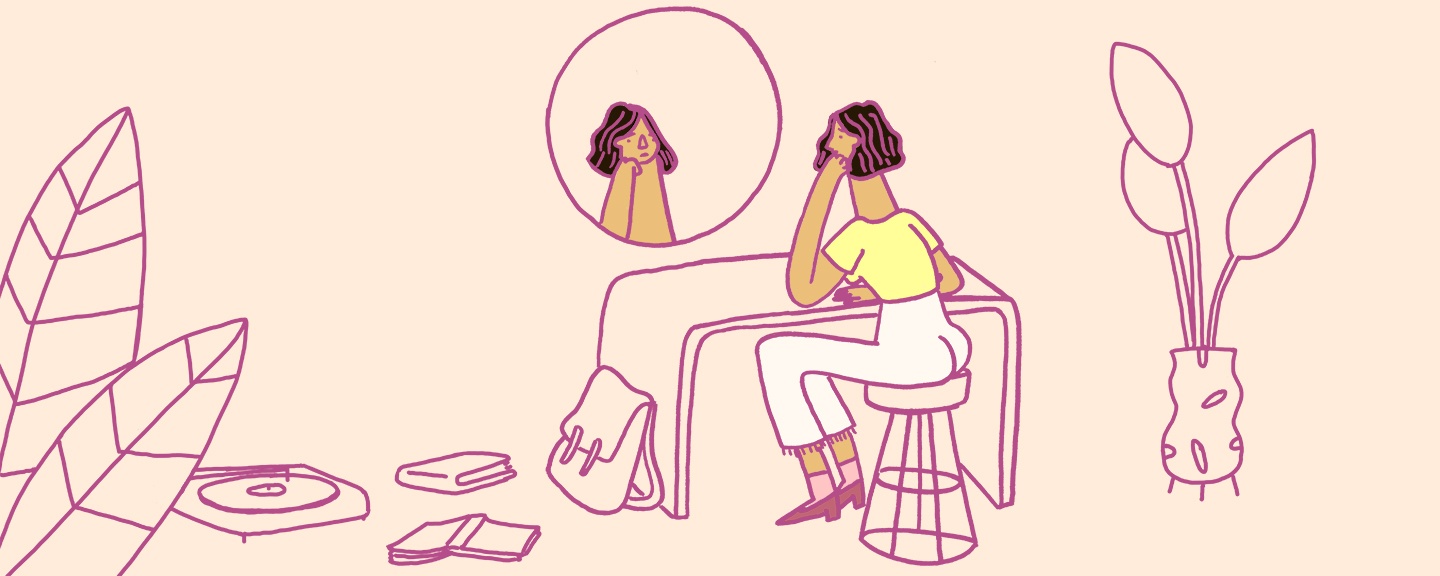 Source: Amelia Giller.
Did the programs or courses you took in school touch on fashion at all?
AG: Not particularly. The classes that helped most were life-drawing classes. Getting to know the human form is very useful for most forms of illustration.
Your career thus far has cuddled with both fashion and animation. Why do you think the two make such great bedfellows?
AG: I think a lot of young women (and men) interested in illustration want to work in both fashion and animation. Both fields are super creative and have strong visuals — and fashion illustration and character design are pretty similar.
I also think that the Internet has really made the gap between fashion and animation much smaller. In the past, each medium was predominantly interested in it's own sphere of reference. But with the boundless resources online, graphic design is bleeding into illustration which is bleeding into fashion which is bleeding into animation… You get the idea. It's really exciting to watch!
Have you seen Selfridges' "Material World" campaign? Super rad. In such a visual industry, why do you think fashion brands and publications turn to animation to tell their stories?
AG: Um, yes! I am obsessed with Sara Andreasson and Anna Ginsburg is incredible. I especially love Andreasson's colour palette. Finally, fashion labels are taking notice of the animation and motion graphics world.
For years, labels have looked to illustrators for prints and promotion. Even now, indie designers are working with some big fashion names whether it be from punchy, patterns by Monica Ramos for Rachel Antonoff, colourful graphics by Sue Doeksen for Warby Parker, or Will Bryant's crazy doodles for Nike. Animation is an obvious next step for brands.
Animators are no longer looked at as the cartoonish little sisters (or brothers) of high-end design. We're making waves as storytellers with style.
The digital age has put short video content in vogue. Do you think more fashion brands will turn to animation to attract viewer attention online?
AG: Of course! It's already happening as we see with the Selfridges campaign, Refinery29's "History of Smelling Good", Rachel Antonoff and Watchable's "Knock Knock" (I led the animation segments!) and more.
Publications like "Vogue" and "Glamour" are already looking to animators for attention on social media platforms like Snapchat and Instagram. The future looks bright!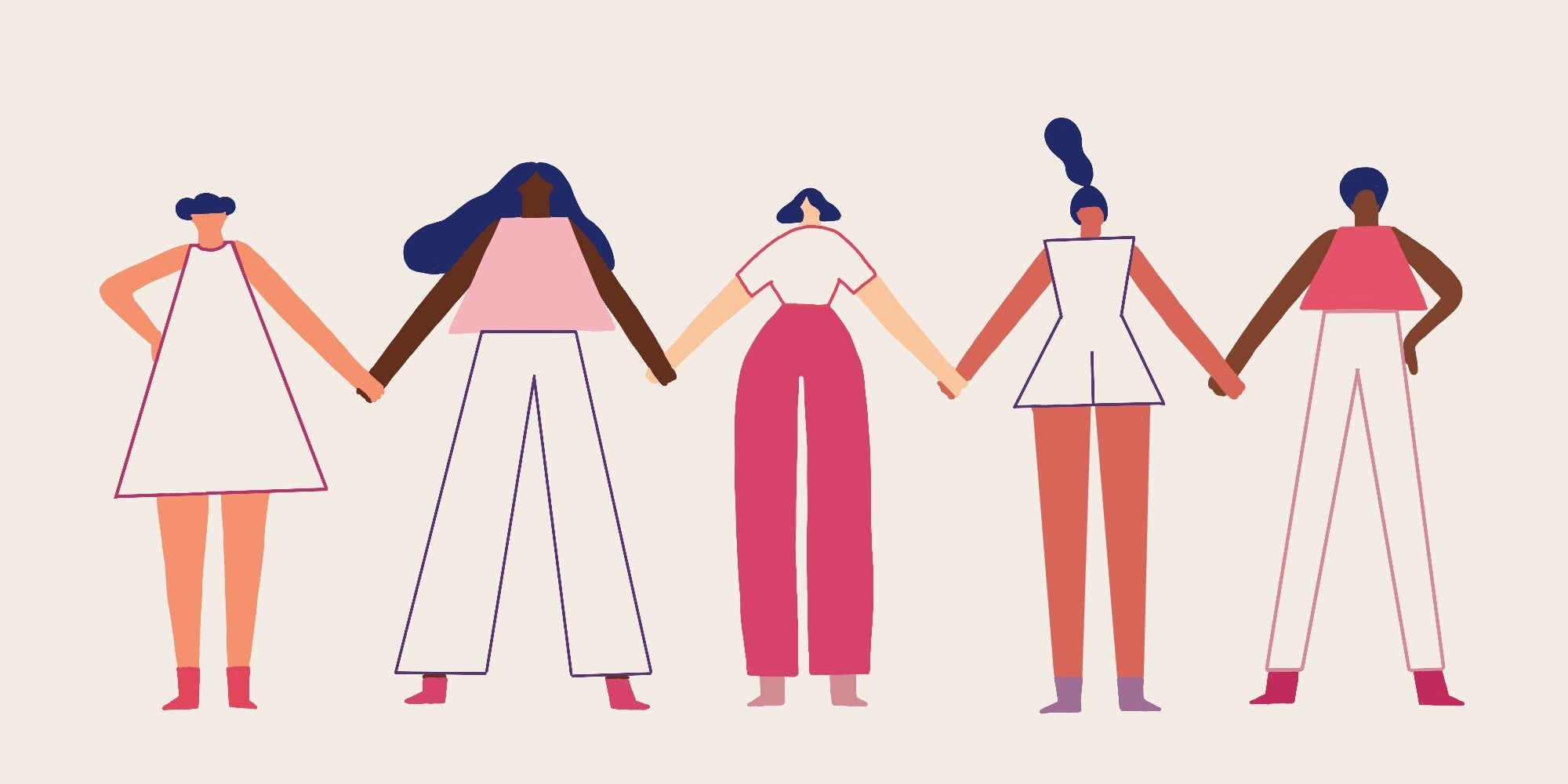 Source: Amelia Giller.
What's next for Amelia Giller? As an animator, do you see yourself continuing to work orbiting fashion?
AG: I always have a few projects up my sleeve. I am currently a designer at Buck in Los Angeles and I will be there as long as they'll have me. I think it's impossible to separate my work from fashion and so every character I draw, every animation that I make, will always feature stylish moments — or purposefully unstylish moments.
If you were talking to a teen animator dreaming of working in fashion, what advice would you give her/him?
AG: You know, it's pretty cheesy, but follow your instincts. I have had a lot of professors, teachers and art directors tell me that my designs are not right or are too stylish. I've had a lot of people tell me that animation and fashion don't mix! But that's so obviously not the case.
Truly the best advice I can give any creative teenager is to make what inspires you and people will notice. I was just reading about Eva Hesse and Sol Lewitt's correspondence where he tells her to just DO! He also says: "Don't worry about cool, make your own uncool. Make your own, your own world." I truly can't get behind that sentiment enough.
How do you envision fashion and animation evolving? Do you have a fashion animation story you want told on the Toon Boom blog? Let us know in the comments below or email pmak@toonboom.com!