Top Animation News: Animaniacs, Apple-Netflix, Family Guy and more!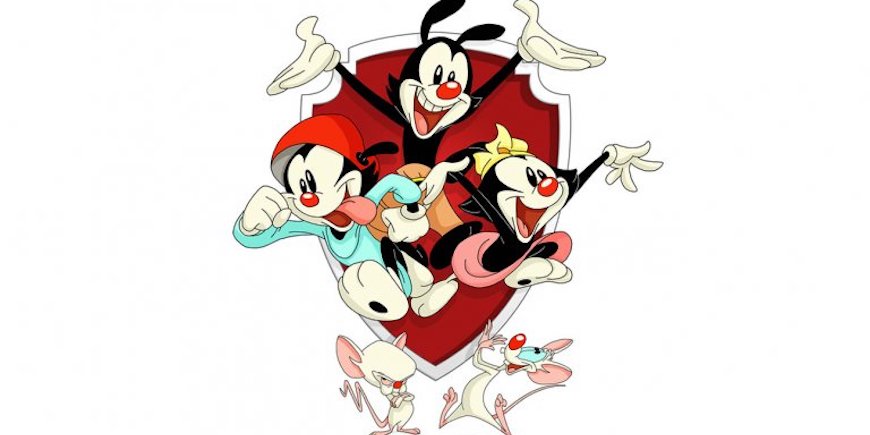 Tags: News Animation Film Television Storyboarding Trends Advertising Content Marketing Top Animation News
Top Animation News is a weekly column that rounds up the biggest, best and breaking stories from the world of animation. This edition covers December 29, 2017, to January 05, 2017.
It's time for "Animaniacs" — again!
Peabody Award-winning, beloved 2D animated series "Animaniacs" is coming back with a two season, straight-to-series deal — and so are all of its original key players. The cartoon, which wrapped production 20 years ago, is being revived by streamer Hulu with support from Warner Bros. Animation, Amblin Television and executive producer Steven Spielberg. Setting a 2020 release date, the online platform will also get access to the entire existing "Animaniacs" and "Pinky and the Brain" catalogues.
Join Yakko, Wakko and Dot on "The Hollywood Reporter".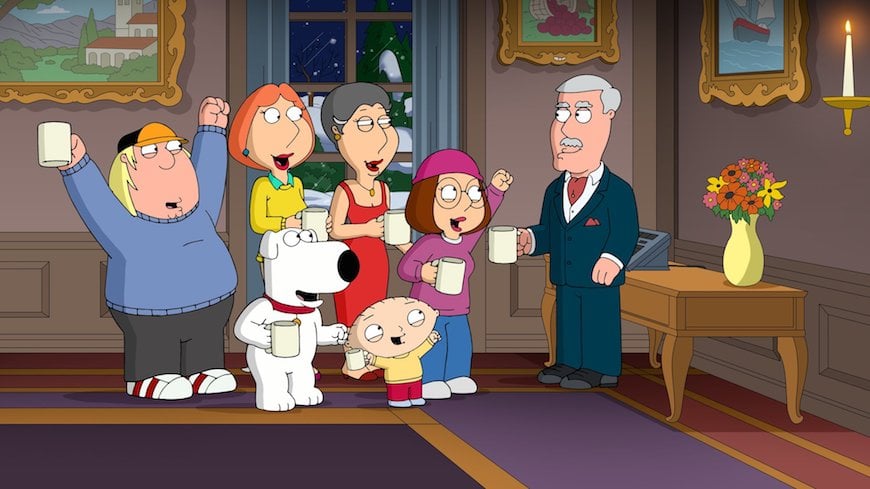 Source: Fox.
"Family Guy" 300th episode celebration is bigger than ever.
Fox's hit animated comedy "Family Guy", created in Toon Boom Storyboard Pro and Harmony, is celebrating its 300th episode on March 11. Titled "Send in Stewie, Please", it will follow the sassy, sometimes-sinister scion as he has emotional revelations with his school's child psychologist (played by guest star Ian McKellen). This will be the first extended-length "Family Guy" episode and feature limited commercial breaks.
Find out more on the "Family Guy" 300th episode on "Deadline".
UK dedicates £60 million to homegrown kids' content.
The British government is empowering commercial broadcasters like Channel 4, Channel 5 and ITV to create more domestic kids' content — to the 'toon' of £60 million ($81.4 million). Spread over the next three years, the fund will help the aforementioned channels, as well as streaming services and potentially online platforms, compete with the market-dominating BBC. It also presents a huge opportunity to British 2D animation studios.
See how the UK is changing the channel on kids' content on "BBC".
The 16 best animated films of 2017.
Podcast "One Week Only" celebrated amazing animated features from 2017 with a compilation video. Highlighting their 16 top picks from the year, the curated cartoons include "The Breadwinner", "Birdboy: The Forgotten Children", "Loving Vincent" and "In This Corner of the World", among others. The pair also dedicated an episode of "One Week Only" to the 26 animated features in the race for the upcoming Academy Awards.
Watch the video above here or listen to the podcast on "Cartoon Brew".
There's a 40 percent chance Apple will buy Netflix.
Arguably the largest animation story in December was the Disney-Fox merger. Not even a week into 2018 and there are already rumours of Apple acquiring Netflix using the $220 billion the tech giant will be able to repatriate thanks to Trump tax cuts. Barely a third of that would be needed to buy the streaming platform, though analysts only give the deal a 40 percent chance of coming to fruition. That said, Apple resources would doubtlessly empower Netflix to create even more original content — including animation.
Read up on the rumoured Apple-Netflix merger on "Business Insider".
Cartoon Saloon sees profits jump 16 percent.
The Irish 2D animation industry is stronger than ever. Cartoon Saloon, based in Kilkenny, Ireland, saw its profits leap by 16 percent in 2016 — reaching €273,878 (approx. $330,611). The studio also had its revenue jump by 43 percent to €3.86 million (approx. $4.66 million), swelling to over 80 animators in 2017 and with more growth projected for this year. Cartoon Saloon is currently hoping for its third Oscar nomination for its acclaimed release, "The Breadwinner" (produced in Storyboard Pro).
Dig into the Cartoon Saloon revenue reporting on "Independent.ie".
This artist drew one frame of animation daily for a year.
Titmouse animator and storyboard revisionist James Sugrue started drawing a frame of animation per day on January 01, 2017. A year later, he has 365 pieces that combine to make a 15-second cartoon. Cue: New Year's resolutions inspiration.
Watch the results above or read the full story on "Cartoon Brew".
GKIDS acquires the rights to three Masaaki Yuasa anime films.
Nippon director Masaaki Yuasa's star power is rising among international audiences and GKIDS is capitalizing on it, securing the rights to three of his films: "Mind Game" (2004), "Lu Over the Wall" and "The Night is Short, Walk on Girl" (both 2017). The features will be released theatrically in their original Japanese language, and GKIDS will create an English-dubbed version of "Lu Over the Wall" ahead of its release at the Sundance Film Festival.
Venture over the "Variety" for more on the GKIDS and Masaaki Yuasa deal.
Research shows animation can help sell dry, difficult products.
Want to make something more interesting? Turn it into a 'toon! According to analytics firm Ace Metrix, animated advertisements can make dry or difficult products more compelling to consumers. From toothpaste to Taco Bell, the proof is in the promotion. "The use of humor and animated characters can keep viewer interest and attention where they may not in a typical format," explains Peter Daboll, CEO of Ace Metrix.
Head over to "PR Week" to see how to build buzz with animation.
2017's five best animated films NOT made by Disney or Pixar.
True to form, "Vice" released a list of last year's best animated features not created by the House of Mouse or its subsidiary, Pixar. It's not so much a diss of Disney as a celebration of indie cartoons that may not get the attention they deserve. Among those featured are "My Entire High School Sinking into the Sea", anime "Napping Princess" and 2017's critical darling, "The Breadwinner".
Get the full list of non-Disney and Pixar animated films on "Vice".
Banner image source: Hulu.
What Top Animation News were you most excited about this week? Was there something we forgot to mention? Let us know in the comments below!