Top Animation News: Annecy 2019, China, Klaus sneak peek and more!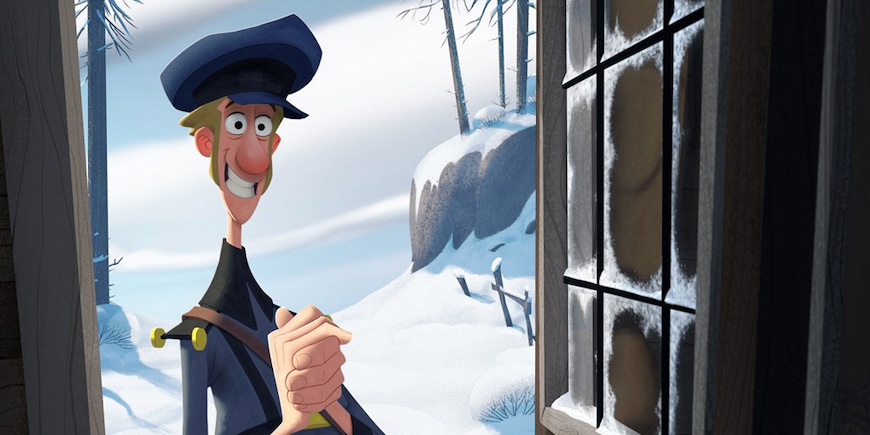 Tags: News Storyboard Pro Harmony News and Opinion Top Animation News
Top Animation News is a weekly column that rounds up the biggest, best and breaking stories from the animation industry. This edition covers May 31 to June 7, 2019.
1. Annecy 2019 goes global
With the Annecy International Animated Film Festival (June 10 to 15) and its MIFA market (June 11 to 14) next week, the event will be the biggest yet; attendance has nearly doubled since 2013, with 11,700 people there in 2018. The growth is largely due to global studios making the trip to the French Alpine town to attract the attention of students (who make up a quarter of attendees) and journalists. Many will be presenting their latest creations, including Netflix with a highly anticipated in-progress peek at their upcoming first original animated feature Klaus (plus stay tooned for an announcement from Toon Boom at MIFA).
Venture over to "Variety" for more on what's planned at Annecy and MIFA 2019.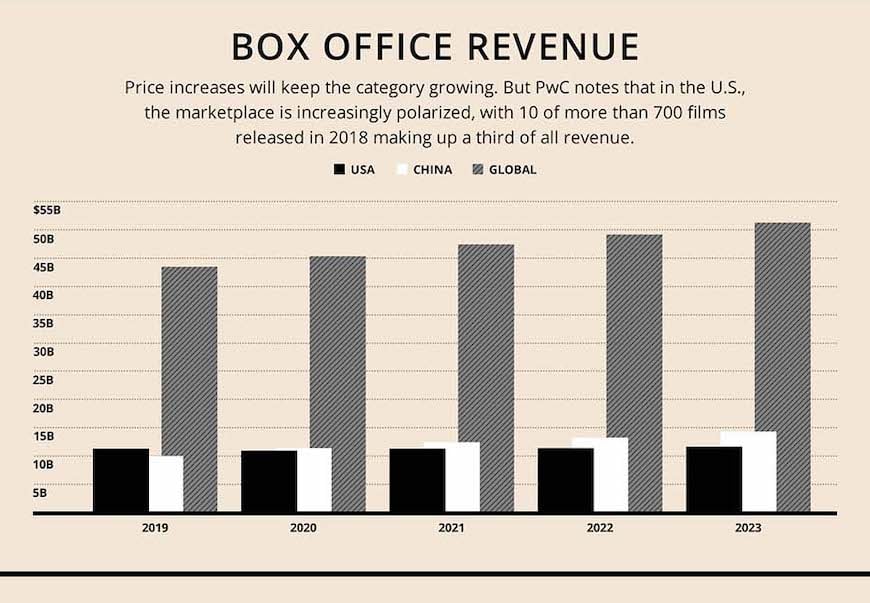 Source: PricewaterhouseCoopers
2. China's film market will be bigger than America's by 2020
By next year, it's estimated China will have the biggest film market in the world — bringing in an estimated $12.28 billion at the 2020 box office compared to the US with $11.93 billion. With 1.4 billion people, the Asian superpower has already been selling more tickets than any other country since 2015. This market shift could have huge implications for the animation industry, though it should be noted the medium tends to travel well due to ease of dubbing and a more universal appeal.
Learn more about China becoming the world's biggest film market on "The Hollywood Reporter".
3. Klaus brings the gift of a new approach to 2D animation
Netflix's upcoming first original animated feature Klaus is the sort of brilliant 2D feature that has been largely absent from mainstream cinemas for years; set for release this December, it's a Santa Claus origin story following a young mailman's friendship with an elderly toymaker. With an eye on innovation, it is being created by Sergio Pablos' The SPA Studios with Toon Boom Storyboard Pro and Toon Boom Harmony. Speaking on his technical team effectively adding volumetric lighting to drawings, Pablos says, "We looked at many different approaches, but in the end we decided to go for a hand-crafted approach, which fits beautifully with the rest of the traditional animation process. The results speak for themselves."
Read the full Klaus Segio Pablos interview on "Animation Magazine".
4. Women in Animation launches new fund to support creative equality
This week, Women in Animation (WIA) announced the WIA Global Fund — an initiative to broaden its international reach by developing and expanding its efforts in achieving 50/50 equality in industry creative leadership by 2025. Its goal is to raise $1 million by the third quarter of next year, with $500,000 already contributed by a global list of major studios, animation companies and private donors. The Walt Disney Company is currently the largest supporter, having given $100,000.
See how the WIA Global Fund will support female animators on "Animation World Network".
5. This animated graphic novel uses Harmony for dynamic, diverse storytelling
Sol Naciente is a 50-page animated graphic novel from San Jose State University Raymundo Mendoza Landa that uses Harmony to create cartoon elements that augment the comic's experience. "I didn't want to animate something just for the sake of animating something; I wanted to make sure that it was in some way, shape or form enhancing the story and going beyond the medium of comics," says Mendoza Landa. Based on his Mexican-American cultural heritage, the Lucha Libre-inspired story follows a boy who wants to grow up to be like his popular wrestler father — and discovers his own path instead.
Enter the ring with Sol Naciente's production details on the Toon Boom blog.
Editor's note: Don't miss this month's Toon Boom Showcase Spotlight on Preppers Farms shorts.
6. Nickelodeon green-lights SpongeBob SquarePants spinoff
Kamp Koral (working title) will take introduce SpongeBob SquarePants fans to a 10-year-old version of the eponymous character, following him and his friends as they get into summer camp high jinks including building underwater campfires and going jelly-fishing. The spinoff will begin production this June, with the original series celebrating its 20th anniversary in July. Unlike the 2D animated SpongeBob SquarePants, Kamp Koral will be CG.
Dive into the Kamp Koral details on "Polygon".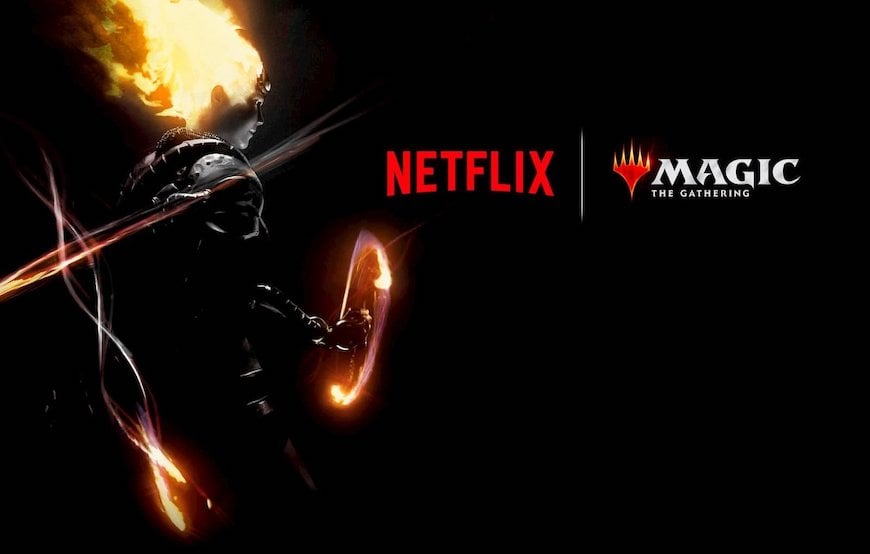 Source: Netflix
7. Magic: The Gathering will soon be a Netflix anime series
A Magic: The Gathering anime series is coming to Netflix, with the streaming giant announcing it is working on the first-ever adaptation of the popular card game. Avengers: Endgame directors Joe and Anthony Russo have been tapped as executive producers. "We have been huge fans and players of Magic: The Gathering for as long as it has been around, so being able to help bring these stories to life through animation is a true passion project for us," the Russo brothers said.
Play your cards right by exploring the Magic: The Gathering anime details on "engadget".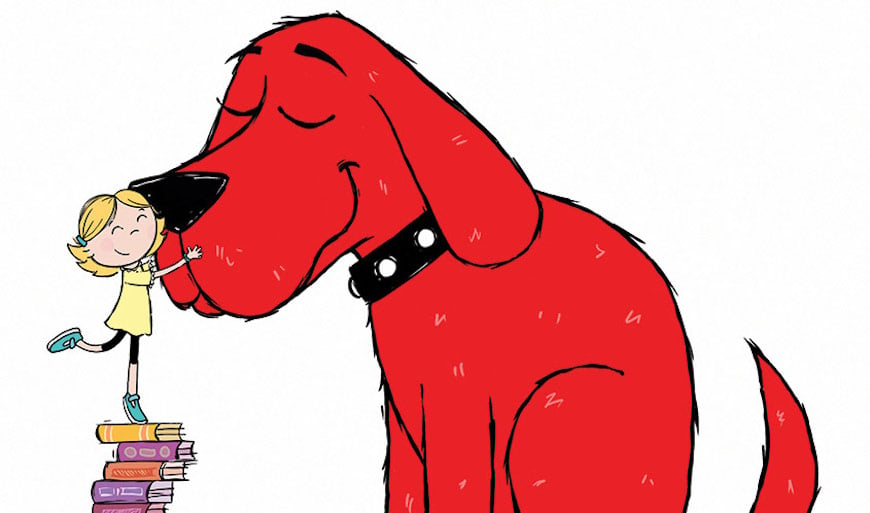 Source: PBS
8. The massive Clifford the Big Red Dog reboot is coming this December
A brand-new Clifford the Big Red Dog cartoon will be debuting on Amazon Prime Video on December 6, followed by PBS Kids the next day. Created with Toon Boom Harmony by 9 Story Media Group, the 39 x 22-minute episodes will follow the eponymous, enormous pooch and his best friend Emily Elizabeth as they sniff out adventures, new friends and sing original songs.
Bark up the right tree by finding Clifford the Big Red Dog details on "Toybook".
9. Snow White and the Seven Dwarves to get the live-action treatment
Disney will be adapting its classic 2D animated feature Snow White and the Seven Dwarves into a live-action film, with Marc Webb (The Amazing Spider-Man) reportedly the top choice for director. The 1937 original helped launch the House of Mouse as an animation powerhouse and remains one of the top 10 highest-grossing movies at the North American box office when adjusted for inflation. Snow White and the Seven Dwarves will be Disney's latest in a string of CG and live-action adaptations, following Dumbo, The Lion King and Aladdin in 2019 alone.
Bite into the Snow White and the Seven Dwarves details on "Cartoon Brew".
10. Funan is a "The New York Times" Critic's Pick
Directed by Denis Do, award-winning, French-Cambodian animated film Funan has been chosen as a Critic's Pick by "The New York Times". Created with a Toon Boom pipeline, it follows the story of a young mother trying to survive under the oppression of the Khmer Rouge. Critic Glenn Kenny compares its use of animation to Isao Takahata's groundbreaking Grave of the Fireflies and notes, "Do's tale is resolutely earthbound. He uses animation as an interrogation into the practice of fictional depiction derived from actual atrocities."
Review the full Funan Critic's Pick on "The New York Times".
What Top Animation News were you most excited about this week? Was there something we forgot to mention? Let us know in the comments below!
Banner image source: Netflix