Top Animation News: Coco wins, Hayao Miyazaki, and more!
Tags: Animation Film Television Trends Advertising Content Marketing Top Animation News
Top Animation News is a weekly column that rounds up the biggest, best and breaking stories from the world of animation. This edition covers January 05 to 12, 2018.
Coco wins top animation prize at 2018 Golden Globes.
To nobody's surprise, Pixar's Coco bested Loving Vincent, The Boss Baby, Ferdinand and The Breadwinner to win the Best Animated Motion Picture award at last weekend's 2018 Golden Globes. The film is also projected to be a front-runner at the Oscars in March. Coco's Golden Globes victory is being lauded as a win for Latinx community (it centres around the Mexican Day of the Dead) and diversity in animation.
Catch up on Coco at the 2018 Golden Globes on "The Verge".
Hayao Miyazaki's next short to screen at Ghibli museum in March.
Tokyo's Ghibli Museum announced this week that Hayao Miyazaki had completed his upcoming short anime, Boro the Caterpillar. The 14-minute film will be screened at the museum's 80-seat Doseiza Theater on March 21, with tickets going on sale February 10. Miyazaki has been attached to the project since 2015; it was originally scheduled for completion in Spring 2017 but was likely delayed by production on his upcoming Studio Ghibli feature, How Do You Live?.
Find out more about the Boro the Caterpillar release on "Crunchyroll News".
BAFTAs 2018: Coco has intense indie competition.
While Pixar's Coco is looking to sweep 2018's awards season, starting with its win at the Golden Globes, it is facing some tough competition at the BAFTAs. Indie hits Loving Vincent and My Life as a Zucchini are the only two other nominees at the so-called "British Oscars". The theory that a more handcrafted film could beat the huge hit is not without precedence; last year, Laika's Kubo and the Two Strings beat out Disney's Moana and Zootopia, and Pixar's Finding Dory.
See the BAFTA speculation on "The Washington Post".
Netflix could be the second-biggest media company in three years.
Financial firm Barclays has predicted Netflix will see strong subscriber and revenue gains in the next three years, positioning it to be the second-biggest media company in the world — after Disney, of course. The streaming platform's wins are largely thanks to its original content efforts, including animation. Netflix currently has 5,800 titles on its streaming service and is projected to generate 27 percent annual sales growth from now until 2019.
For the full Netflix financial rundown, visit "CNBC".

Source: TBS.
TBS renews American Dad as part of its animation investment.
It appears the adult animation trend of 2017 will carry into this year, with TBS renewing Seth MacFarlane's American Dad for an additional two seasons. The series is produced in Toon Boom Harmony andStoryboard Pro. TBS is also premiering a new adult cartoon, Final Space, on February 26 at 10:30 p.m. following American Dad, creating an hour-long animation block on Monday nights. "Animation has played a huge role in making us the #1 comedy network," said Brett Weitz, executive vice president of programming for TBS.
Toon into TBS' new animation block on "Variety".
First-ever Quirino Animation Awards receives 273 entries.
The Ibero-American Animation Quirino Awards celebrates the Latin world's burgeoning cartoon community, spread across 20 countries in Central and South America and Spain, Portugal and Andorra in Europe. Named after Quirino Cristiani, the director of the first-ever animated feature El Apóstol (1917), the inaugural event has received 273 entries from 14 countries, representing 60 hours of content in total. The most popular categories were short films (120 submissions), series (43 submissions) and commissioned films (39 submissions). The Quirino Animation Awards nominees will be announced on January 17.
Check out the Quirino Animation Awards entries on "Cartoon Brew".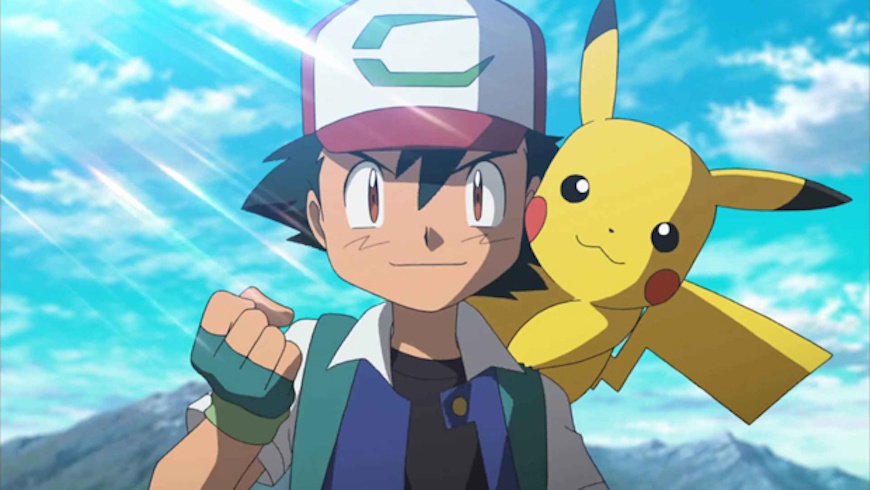 Source: OLM.
OLM Inc., studio behind Pokemon, announces Malaysian office.
Anime producer OLM Inc. is set to launch a 40-seat animation studio in Malaysia, its first outside Japan. Best known for its work on the Pokemon series (produced in Toon Boom Harmony), its satellite production house will cost about 2.7 million ringgit (approx. $662,000) and will be built in Cyberjaya, a startup and tech hub about 40 kilometres south of Kuala Lumpur. It will produce work for firms in Japan, Malaysia and aboard, and provide animation training and internships. "Through our [research], we've found Malaysia's art education level ranked top among Southeast Asian countries," says Hidehiko Kitajima, director for OLM's Asia business planning.
Discover all the details on OLM's Malaysian studio on "Japan Times".
Cartoon Saloon launches Kilkenny Animated festival.
Irish animation studio Cartoon Saloon is the driving force behind Kilkenny Animated, a festival celebrating animation, cartoons and illustration. Hosted in the medieval streets of Kilkenny, Ireland, it will take place February 23 to 25 and include exhibitions, screenings, workshops, public art and performances, and more. Cartoon Saloon has been nominated twice for the Academy Awards in previous years and is looking to secure its third round of recognition for its latest feature, The Breadwinner (produced in Toon Boom Storyboard Pro).
Venture over the "Kilkenny People" for more on Cartoon Saloon's festival.
Tinder's latest animated ad is surprisingly heartwarming.
As we have covered recently, there has been a resurgence in brands turning to animated advertising. Tinder is the latest, working with production company to create this heartwarming, historical(ish) video showing the simplicity and complications of love throughout the ages. It also touches on diversity and inclusivity, illustrating how the app truly is for everyone.
Watch the Tinder animated ad above and read about it on "Campaign".
What Top Animation News were you most excited about this week? Was there something we forgot to mention? Let us know in the comments below!
Banner image source: Studio Ghibli Museum.