Top Animation News: Disney buys Fox, net neutrality, Netflix and more!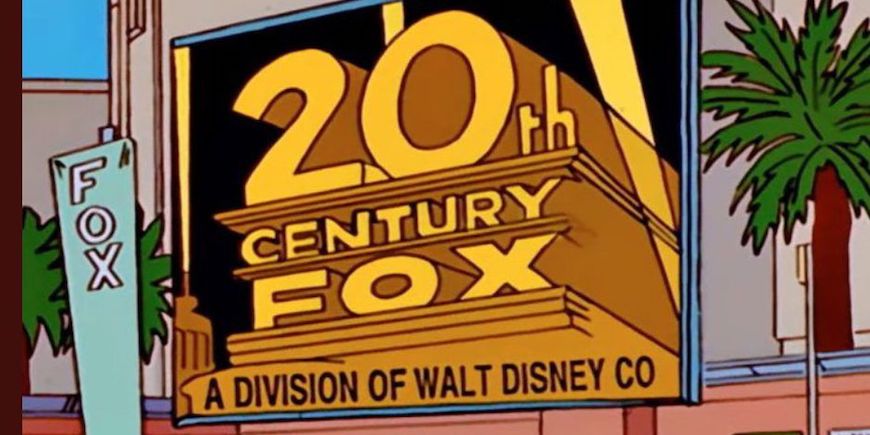 Tags: News Animation Film Television Trends Advertising Content Marketing Top Animation News
Top Animation News is a weekly column that rounds up the biggest, best and breaking stories from the world of animation. This edition covers December 08 to 15, 2017.
Disney buys Fox for $66.1 billion — so what did it get?
Well, it happened: Disney bought 21st Century Fox this past Thursday for $66.1 billion (including debt). Now, the House of Mouse can lay claim to a vast television and film catalogue including animated series "The Simpsons" and "Family Guy", plus major VFX-driven franchises like "X-Men", "Fantastic Four" and "Avatar". In addition, Disney has also acquired a large stake in Hulu, which will bolster its ability —and arsenal— to combat Netflix through its own streaming ambitions.
Discover what else Disney got in the Fox deal on "The New York Times".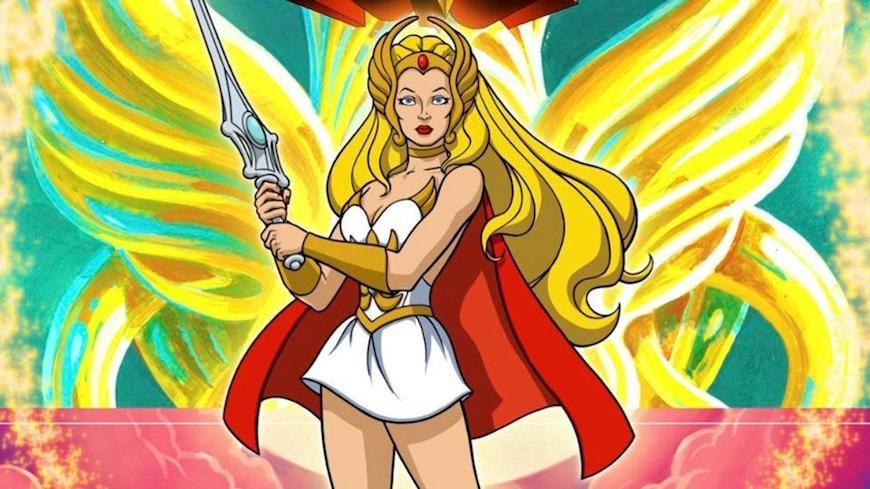 Source: BCI Entertainment.
DreamWorks Animation announces six new Netflix cartoons.
As Disney ramps up against Netflix with its Fox acquisition, the American streaming giant is strengthening its relationship with DreamWorks Animation (DWA) through six new series. Most notably is a revival of "She-Ra: Princess of Power", the trailblazing 1980s female-led fantasy series. Half the cartoons are based on successful DWA films, including: "DreamWorks Trolls: The Beat Goes On!", "The Boss Baby: Back in Business" and "The Epic Tales of Captain Underpants".
'Toon' into the rest of DreamWorks Animations' new Netflix series on "Forbes".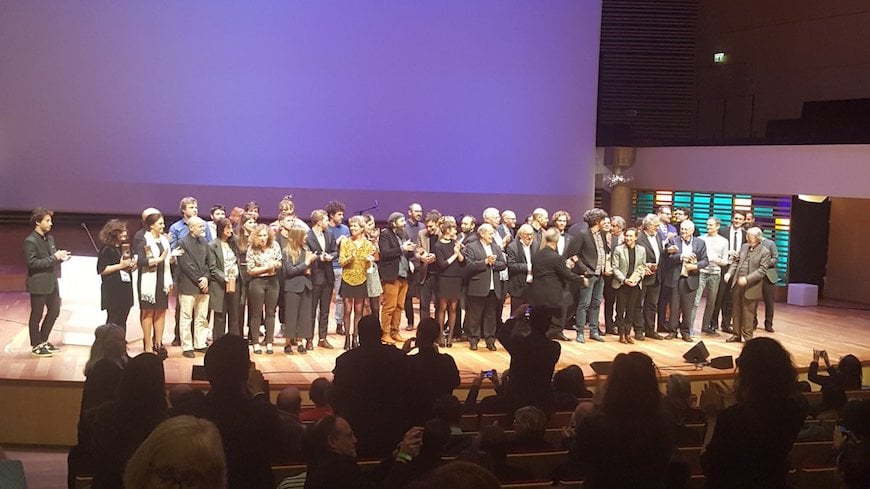 Source: Toon Boom.
Big night at the inaugural European Animation Awards.
The first-ever European Animation Awards (EAA) were in Lille, France, last week and Toon Boom was there! Not only were Storyboard Pro and Harmony used in many of nominees' and winning productions, but as the first platinum sponsor of the Emiles, we were also among the guests at the awards show and cocktail party that followed. The big winners were expected: "My Life as a Zucchini" and "Revolting Rhymes"; what was surprising, however, was how glamorous and unified the evening was — surely feelings that will help further and fuel the European animation industry.
For a great recap on the European Animation Awards, head over to "Cartoon Brew".
What does the end of net neutrality mean for animation?
The U.S. Federal Communications Commission (FCC) repealed the net neutrality rules it had put in place just two years prior, paving the way for American internet service providers to block or bolster access to content, micromanage traffic, raise prices on digital "fast lanes" and more. For animators who create and publish their content online, this could be crippling — particularly for freelancers and small studios.
Read a eulogy to net neutrality on "Animation Magazine".
And the Golden Globe for animation goes to…
The nominees for the 75th Golden Globe Awards were announced last Monday. Reviewing those up for the Best Animated Feature prize, it's a surprising mix of industry leaders and indie, ranging from Pixar's "Coco" to breakout European titles "The Breadwinner" (storyboarded in Storyboard Pro) and "Loving Vincent". Less mainstream movies are a relatively new phenomenon in the category, beginning with "My Life as a Zucchini" last year.
See the full list of Golden Globes Best Animated Feature nominees on "Rotoscopers".
Mamoru Hosoda's "Mira" gets a July release date.
Mamoru Hosoda, the Japanese animation legend-in-the-making, who was once considered the natural successor to Hayao Miyazaki, has a feature coming out next year. "Mirai" is set for a July 20, 2018, release and follows a four-year-old boy who finds out his new baby sister is actually a girl from the future. Hosoda, who formerly worked at Studio Ghibli, is producing the film through his own animation company, Studio Chizu.
Dig into the Mamoru Hosoda "Mirai" details on "Variety".

Source: The Hollywood Reporter.
THR's Animation Roundtable is back and more female.
Afterlast year's PR disaster, in which seven white male animation directors espoused why avoiding ethnic stereotypes and proper representation of women are the future of the industry, "The Hollywood Reporter" is back with its annual Animation Roundtable. Titled, "Animation Roundtable: The Risk of Making Toons for All Ages and Why Hiring More Females Is 'Crucial'", it features Nora Twomey (director, "The Breadwinner") and Lori Forte (producer, "Ferdinand") alongside Tom McGrath ("The Boss Baby"), Chris McKay ("The LEGO Batman Movie"), Lee Unkrich ("Coco") and Kyle Balda ("Despicable Me 3").
Judge the 2017 Animation Roundtable for yourself on "The Hollywood Reporter".
Canadian animation legend Grant Munro passes away at 94.
The National Film Board (NFB) and Canada's animation community are in mourning following the death of Grant Munro. He passed away on December 09 in Montreal, aged 94. Munro was described in an NFB release as a "Canadian film and animation legend"; he began working there in the 1940s, having been hired and mentored by homegrown hero Norman McLaren. His major achievements include an appearance in anti-war film "Neighbours", as well as his animation work on features "My Financial Career" and "Christmas Cracker".
Explore the life of Grant Munro more on "Toronto Star".
Baobab Studios "Asteroids!" has landed.
San Francisco-based Virtual Reality (VR) animation production company Baobab Studios released its latest film experience, "Asteroids!", for free download. Set in the same universe as its 2016 Emmy-winning VR movie "Invasion", its more recent effort features Elizabeth Banks ("The Hunger Games") and YouTube star Ingrid Wilson as Cheez and robot sidekick Peas, respectively. Viewers can engage with the characters by joining the team of their alien ship; Baobab hopes "Asteroids!" will help launch its work more into the mainstream.
Take off into the "Asteroids!" VR universe on "Kidscreen".
Anomaly London's "Dear Satan" film brings Hell to the holiday season.
For another year, global marketing agency Anomaly has chosen animation and storytelling in lieu of a holiday card. Its 2017 edition is more sinister fear than seasonal cheer — a dark plotline where Satan kills Santa, yet still (sort of) saves Christmas. The film is proof of the trust advertising agencies place in 2D animation to create content, even their own!
Watch the Anomaly London Christmas short above and read the full story on "Adweek".
Banner image source: @DarrenRovell
What Top Animation News were you most excited about this week? Was there something we forgot to mention? Let us know in the comments below!