Top Animation News: Disney-Fox, "In a Heartbeat" Oscars hope and more!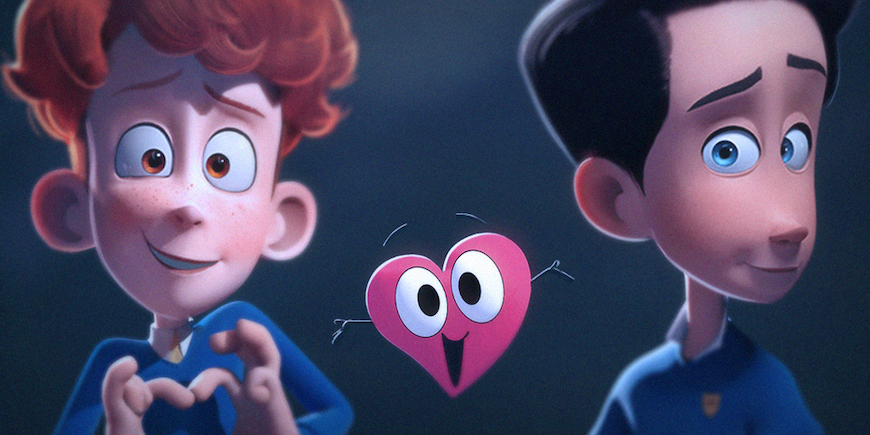 Tags: Animation Television Storyboarding Trends Customer Story Tips and Tricks Games Top Animation News films
Top Animation News is a weekly column that rounds up the biggest, best and breaking stories from the world of animation. This edition covers December 01 to 08, 2017.
Disney-Fox deal is back on — to the 'toon' of over $60 billion!
It's looking more and more like there will be a Fox in the House of Mouse, as merger talks between the two Hollywood heavyweights heat up. According to "CNBC", a deal could be announced as soon as next week. Disney would acquire 21st Century Fox's studio and television production assets, estimated to be worth more than $60 billion. The merged company would easily be the most powerful player in the industry,
Dig into the Disney-Fox deal details on "CNBC".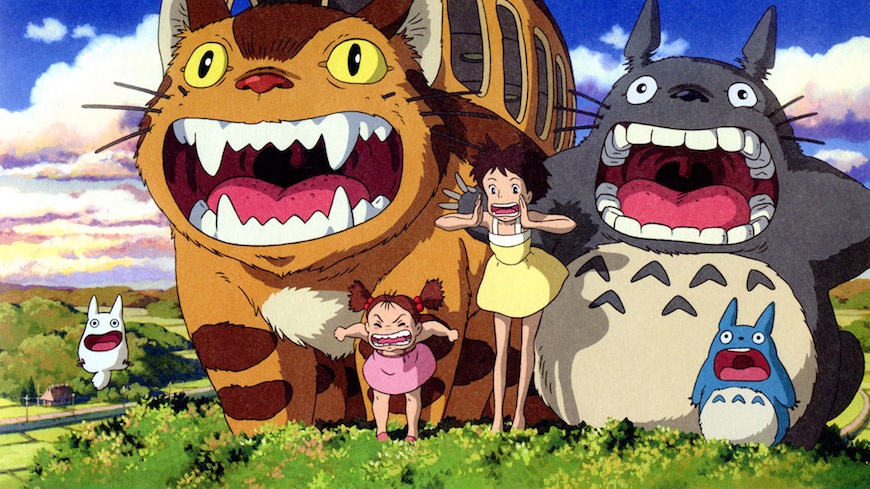 Source: Studio Ghibli.
Studio Ghibli announces two new films.
The venerated Japanese production company announced Hayao Miyazaki's comeback (and potentially last) movie, "How do you live?", is back in production. The film will have fantasy and adventure elements, similar to his much-loved masterpieces "Castle in the Sky" and "Spirited Away". Additionally, his son, Goro Miyazaki, will also be releasing his own currently untitled Computer-Generated (CG) anime. Earlier this year, he launched a CG animated series on Amazon Video: "Ronia the Robber's Daughter".
Venture over to "i-D" for more on Studio Ghibli's anime announcements.
"Coco" and "The Breadwinner" lead Annie Awards nominations.
Pixar's "Coco" has been a runaway success, breaking box office records in Mexico and now, having the most nominations at the 45th annual Annie Awards. Held on February 03, 2018, the event will also be a big night for GKids' "The Breadwinner", which received recognition in 10 categories and was storyboarded inStoryboard Pro. Among the biggest snubs is "The LEGO Batman Movie", with only three nominations. "Cuphead", a 1930s-style hand-drawn 2D video game coloured in Toon Boom software, will take home the Special Achievement Award.
For more on the Annie Awards nominees, visit "IndieWire".
Oscars 2018: 10 animated shorts compete for a nomination.
Awards season is in full 'boom'. The Academy of Motion Picture Arts and Sciences has announced their shortlist for the Best Animated Short Film category, with 10 pieces in the running. The potential nominees range from the predictable ("Lou" from Pixar) to surprise stars like LGBT viral love story, "In a Heartbeat" (read our interview with the animators behind the heartwarming hit). The 90th Academy Awards will be held on March 04, 2018.
See who else made the Best Animated Short Film shortlist on "Collider".
Teen animator Perry Chen's short "Changyou's Journey" coming in 2018.
Award-winning adolescent animator Perry Chen will be releasing the short film he wrote, directed and edited, "Changyou's Journey", in 2018. Started in Storyboard Pro, he has been working on it for the last five years. The film is a visual epitaph to his late father, Changyou, and follows the story of his life. Chen rose to prominence as a child animator working with Bill Plympton on his Holocaust-based short, "Ingrid Pitt: Beyond the Forest". "Changyou's Journey" will be making the festival circuit next year.
Discover the story behind "Changyou's Journey" on the Toon Boom blog.
Wes Anderson's "Isle of Dogs" first animated film to open Berlin Film Festival.
"Isle of Dogs", the upcoming film from indie director Wes Anderson, will open the 2018 Berlin Film Festival on February 15, 2018. It will be the first animated feature to have that honour at Berlinale. As the title would suggest, the stop-motion film is set on a Japanese island inhabited by canines who have been exiled from the nearby Megasaki City. "Isle of Dogs" follows 12-year-old Atari Kobayashi as he ventures there to find his furry best friend and protector, Spot. Included in the all-star voice cast are Bryan Cranston, Edward Norton, Liev Schreiber, Bill Murray, Jeff Goldblum, Scarlett Johansson, Tilda Swinton, Ken Watanabe and more.
Sniff out more details on the "Isle of Dogs" news on "Variety".
Animation legal tips every artist should know!
Toon Boom spoke to entertainment lawyer Mark Edwards, principal of Edwards PC, Creative Law, for his top legal tips for animators. From the basics like copyrighting work and NDAs, to the more advanced like how to get the rights to an IP from an uncooperative collaborator, he gives incredible insights and actionable advice.
Head over the Toon Boom blog for our conversation with entertainment lawyer Mark Edwards.
Women in Animation hosts panel on sexual harassment.
From John Lasseter at Pixar-Disney to Louis C.K.'s cancelled cartoon, the animation industry is embroiled in the same sexual harassment scandal currently commanding the cultural conversation. In response, Women in Animation brought together an expert panel including lawyers, a psychiatrist and the cofounder of a non-profit organization aimed at combating harassment. The evening's most emotional moment, however, came from an anonymous animator who shared her experience while working on the cartoon "Kick Buttowski". When she reported director Chris Savino's abhorrent behaviour, she was told by HR, "I can't guarantee your job."
Read more about Women in Animation's panel on sexual harassment on "Deadline".
"Mary and Witch's Flower" has an English trailer.
The inaugural film from Japan's Studio Ponoc, "Mary and the Witch's Flower", has its first English-language trailer. The fantasy film has major star power on its voice cast, including Kate Winslet and Jim Broadbent. Studio Ponoc was formed in 2015 by ex-Studio Ghibli staff; "Mary and the Witch's Flower" is set for a 2018 release and follows a young girl who receives magical powers from a flower.
Watch the trailer above and read the full story on "The Telegraph".
"Wolves in the Walls" to premiere as a VR experience at Sundance.
The Virtual Reality (VR) animated adaptation of Neil Gaiman and Dave McKean's children book, "Wolves in the Walls", was thought cancelled after its production company, the Emmy-winning Oculus Story Studio, was shuttered earlier this year. However, the title has been resurrected and is set to premiere at the Sundance Film Festival in 2018. "Wolves in the Walls VR" will see audience members interact and participate in a 10-minute experience, helping protagonist Lucy search for evidence of wolves.
Jump into the "Wolves in the Walls VR" details on "The Verge".
Header image source: Kickstarter.
What Top Animation News were you most excited about this week? Was there something we forgot to mention? Let us know in the comments below!