How to Learn Motion Graphics for Free!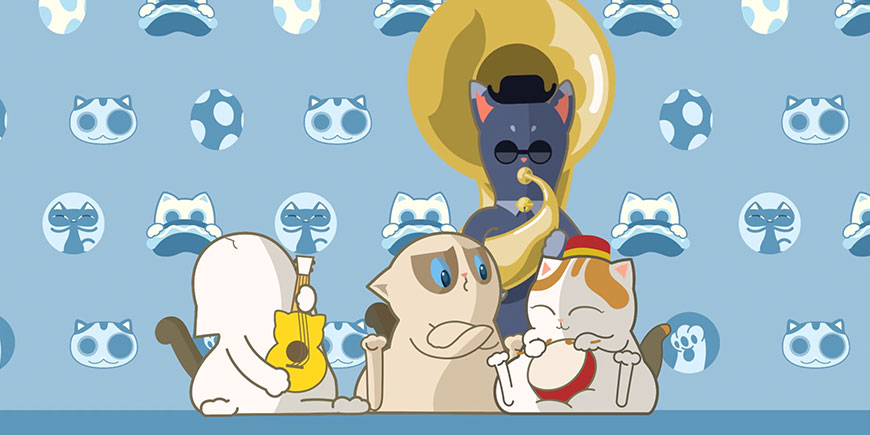 Tags: Animation Education How To Tips and Tricks Advertising Content Marketing Hobbyist
Update (January 21, 2019): While Motion Graphics Design Academy was available for free when this article was first published in 2017, this is no longer the case.
Whether you're a designer, filmmaker or content creator, learning the basics of motion graphics can be an invaluable asset and bring an additional dimension to your storytelling skills. For those unfamiliar with the term, motion graphics are pieces of digital footage or animation that are moved or rearranged repeatedly and systematically to create the illusion of motion. These are often combined with audio for multimedia projects.
Where do people use motion graphics? Here's a relevant example: digital video is becoming increasingly popular, thanks to the ubiquity of social media news feeds and mobile. Advertisers and business behaviourists know it — that's why they spent an average of $10 million on digital video in 2016, up 85 percent from two years prior. If you are a graphic designer, being able to create dynamic, attention-grabbing, low-cost animation videos with motion graphics can give you a competitive edge in this evolving market.
Given motion graphics' growing vocational value, post-secondary institutions are increasingly offering options for prospective students. For instance, the School of Visual Arts in New York City, a Toon Boom Centre of Excellence and among ACR's top five animation schools in America, has courses at both the undergraduate and graduate level.
For many, however, post-secondary education can be either too expensive or time-consuming. In this case, there are innumerable Youtube tutorials that can offer introductions to the basic techniques of motion graphics. While instructive, deeper knowledge can be more difficult to come by.
"Motion Graphics Design Academy" combines the accessibility of Youtube guides with the more elevated thinking of post-secondary education. The 200-page ebook was created by German motion designer and CG artist, Timo Fecher, and covers everything from conceptual design to animation to post-production. It also happens to be free!
Flecher's ebook is not just another tutorial or step-by-step guide on motion graphics either. "Motion Graphics Design Academy" offers timeless background knowledge about design and animation principles to improve your artistic skills. Other highlights include 200 illustrations, updates to the ebook and free email training.
If you are interested in signing up to receive Timo Fecher's free "Motion Graphics Design Academy" ebook, click here.
What do you want to learn and use motion graphics for? Let us know in the comments below!